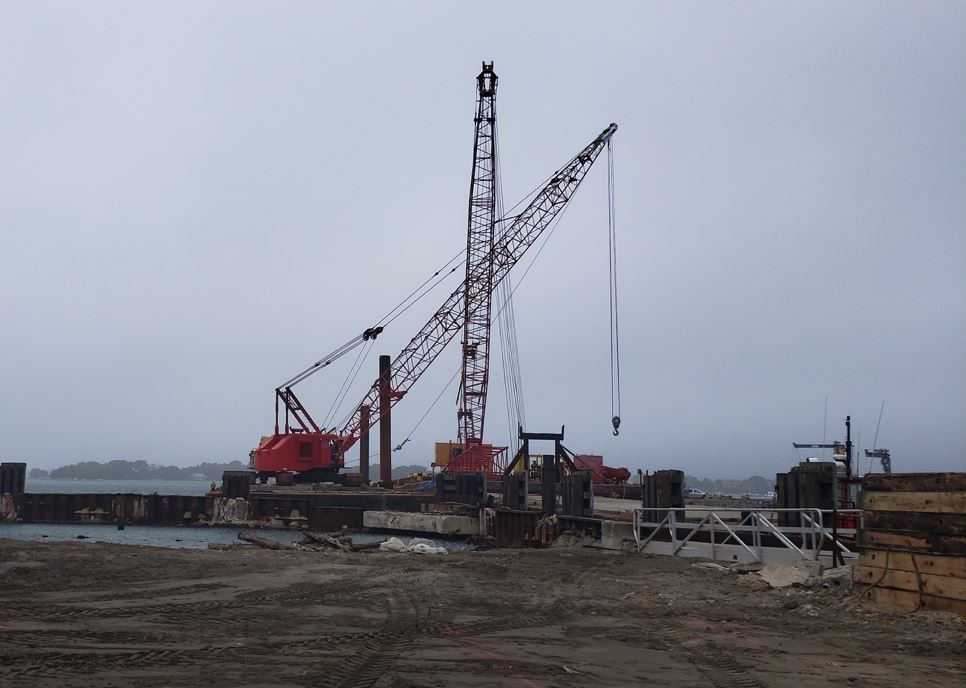 Construction at the Woods Hole Ferry Terminal resumed on September 10th, Jay Cashman, Inc. said in their latest project update. 
Cashman will begin removing the old sheet pile bulkhead and will then excavate the wharf to the design-specified depth.
"They will pre-trench the wharf where the new sheet piles will be driven and will also start the demolition of the old sheet pile walls. The work should be ramping up pretty quickly now that all the equipment has arrived," the Steamship Authority said.
This construction season, running from September to May, the Steamship Authority anticipates getting the new Slip #3 functional, including a new transfer bridge and new landside utilities.
The overall project entails the phased demolition of all of the existing waterfront structures that include the current three ferry slips and supporting utilities to be replaced with three new ferry slips, two passenger loading piers, and comprehensive utility and stormwater management improvements.
Photo: Image source: Cashman