Alewijnse has successfully upgraded the complete control system on board the unique floating pontoon Kaliwaal 41.
The Kaliwaal 41 is one of just a few floating sand separation installations in the Netherlands – currently involved in the Dutch Maaspark Well River widening project.
The Dutch owner, Van Nieuwpoort Bouwgrondstoffen, placed the order for the works with Alewijnse last year and the project was performed in two phases; in mid-2020 and then early 2021.
The new Alewijnse control system is for the management of the updated technology on the Kaliwaal 41 which carries out the extraction, grading and delivery of sand and gravel in an efficient, productive, reliable and sustainable way.
For the upgrade, Alewijnse provided a comprehensive package of electrical and automation services, including the engineering, supply and installation of equipment and the project coordination and commissioning of the control systems.
The visualization capabilities of the installation and the conversion from traditional hardware to a modern PLC/SCADA solution is now making a significant contribution to optimising the production processes and reducing downtime.
The Kaliwaal 41
The vessel is a unique floating pontoon equipped with an industrial installation that receives material extracted from the water bed, separates the sand from the gravel, and then uses screens to deliver up to 144 different grades of sand for industrial applications.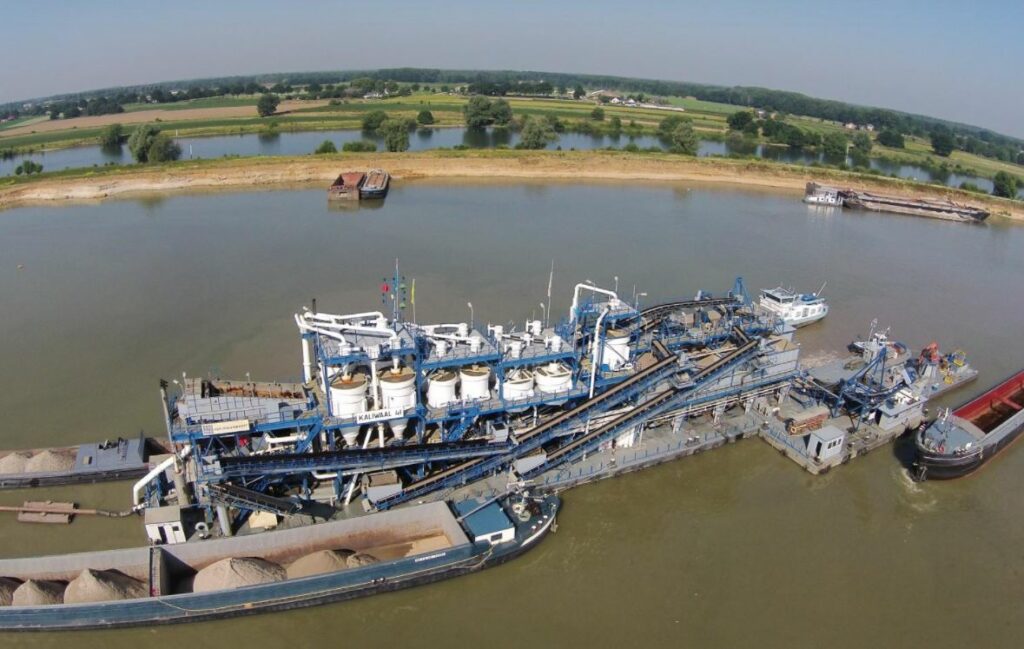 At the moment, the Kaliwaal 41 is playing an important role in the Dutch Maaspark Well River widening project, which aims to create a safe living environment in the Maas valley between Well and Aijen. 
A custom sand dredger installation extracts the sand and pumps it to the Kaliwaal where it is separated on the basis of the particle size and then cleaned and dewatered. After that, the different mixtures are prepared for different applications for concrete and construction companies.