The Vancouver Fraser Port Authority is continuing field studies in December 2021 as part of ongoing environmental and technical work for the proposed Roberts Bank Terminal 2 Project.
The Roberts Bank Terminal 2 Project is a proposed new three‐berth container terminal that would provide 2.4 million TEUs of additional container capacity annually.
The main components of the proposed project are:
A new three-berth marine container terminal;
A widened causeway to the mainland to accommodate additional road and rail infrastructure;
An expanded tug basin to accommodate a second tug operations contractor.
The project has completed a federal environmental assessment by an independent review panel. In August 2020, the government requested Vancouver Fraser Port Authority to provide further information, through an information request.
As a result, the federal timeline for decision making has been paused and will resume once the information provided satisfies the request.
Wrapping up the field work season
This year's field work season is wrapping up as the team of scientists winds down the majority of the ongoing field studies as part of the Roberts Bank Terminal 2 Project.
So far in 2021, the Port Authority has completed five field study programs, focusing on Dungeness crab, juvenile salmon, diving birds, biofilm, and abiotic water quality. This translates into nearly 5,000 person-hours of field work performed by 47 biologists and science professionals.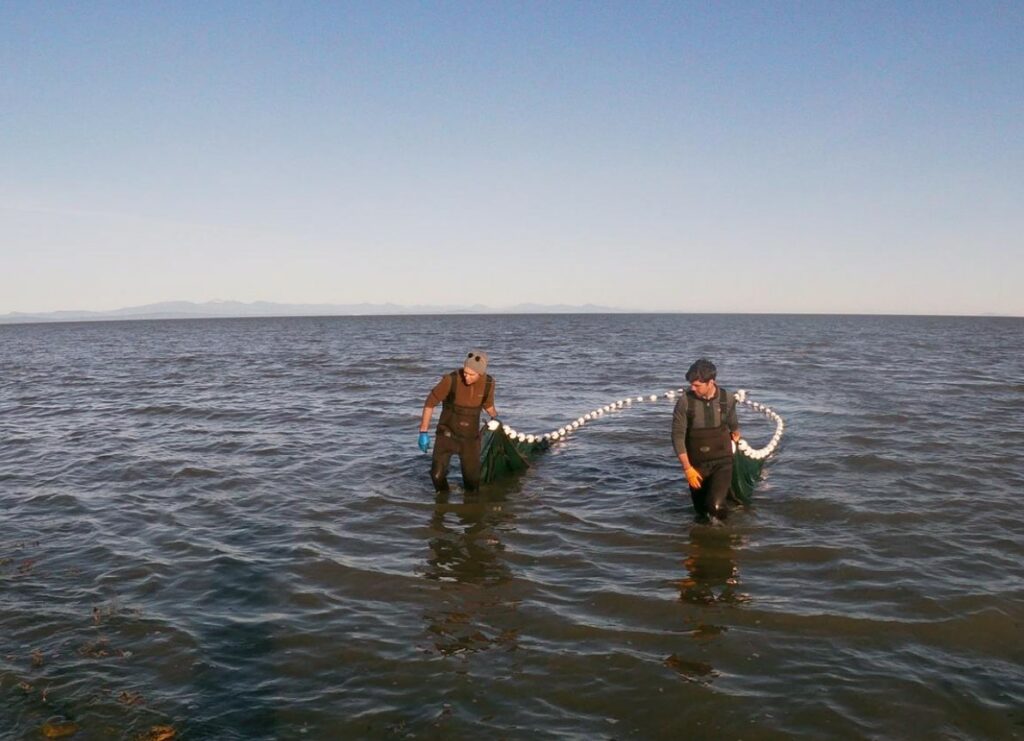 While the planning for next year's studies is already underway, the ongoing coastal geomorphology – abiotic water quality parameters study will continue throughout the winter. This study involves recording the physical water quality conditions, such as temperature and salinity, that influence biofilm presence and distribution at Roberts Bank.
These studies will help support the development of the project's follow-up program, which will help determine if the effects predictions are accurate and the environmental mitigation is working. The Vancouver Fraser Port Authority will continue their field study program next spring.
Photo: Vancouver Fraser Port Authority