The world's biggest backhoe dredger Magnor works on Danish side of Fehmarnbelt
There is a lot of fog these days over the northern Europe's largest infrastructure project – the Fehmarnbelt tunnel, but the work is moving forward according to schedule.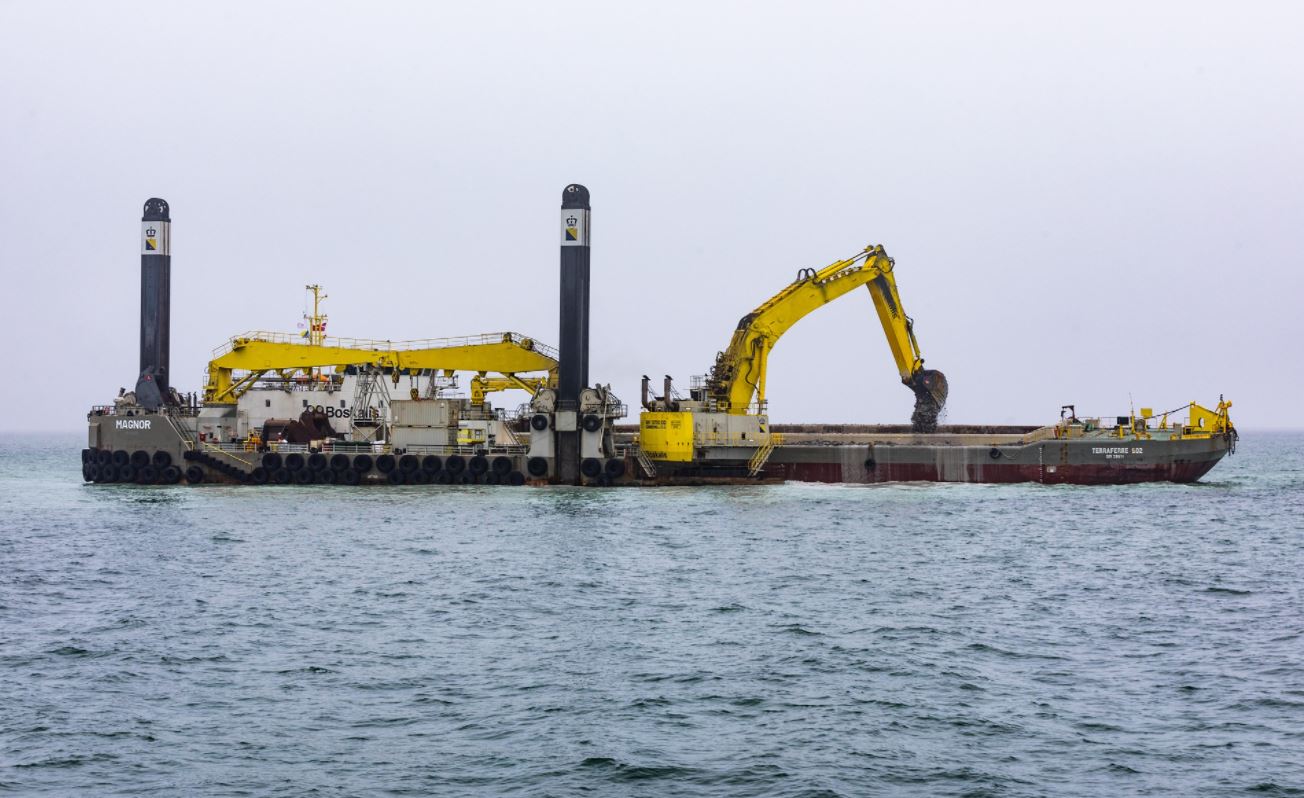 The tunnel, also known as the Fehmarnbelt link, is being built as an immersed tunnel between Rødbyhavn on Lolland, Denmark, and the German island of Fehmarn.
The Magnor – the world's biggest backhoe dredger – is currently digging the tunnel edge on the Danish side, Femern A/S said.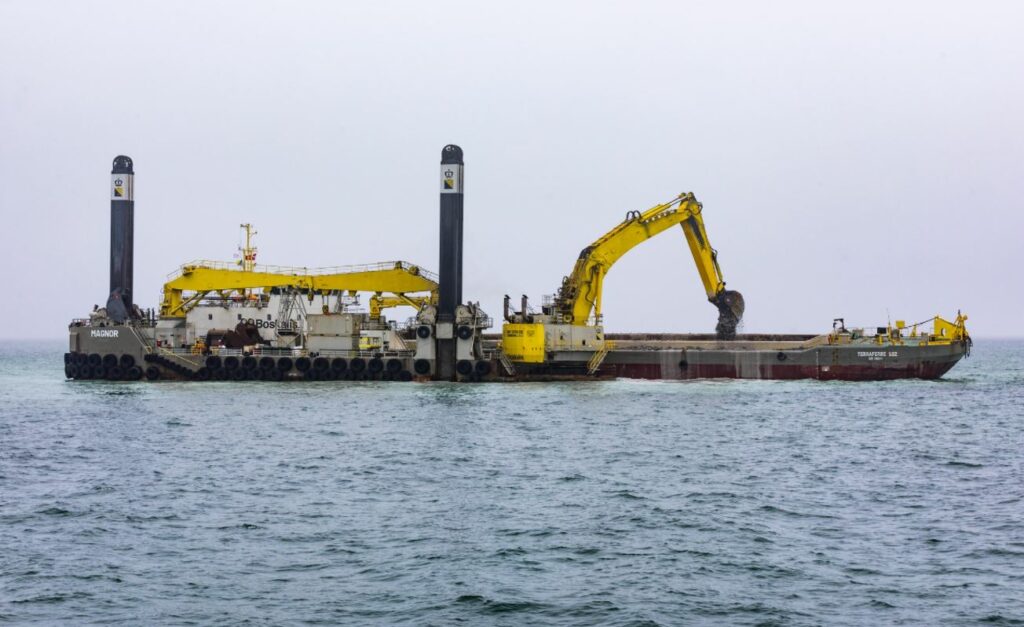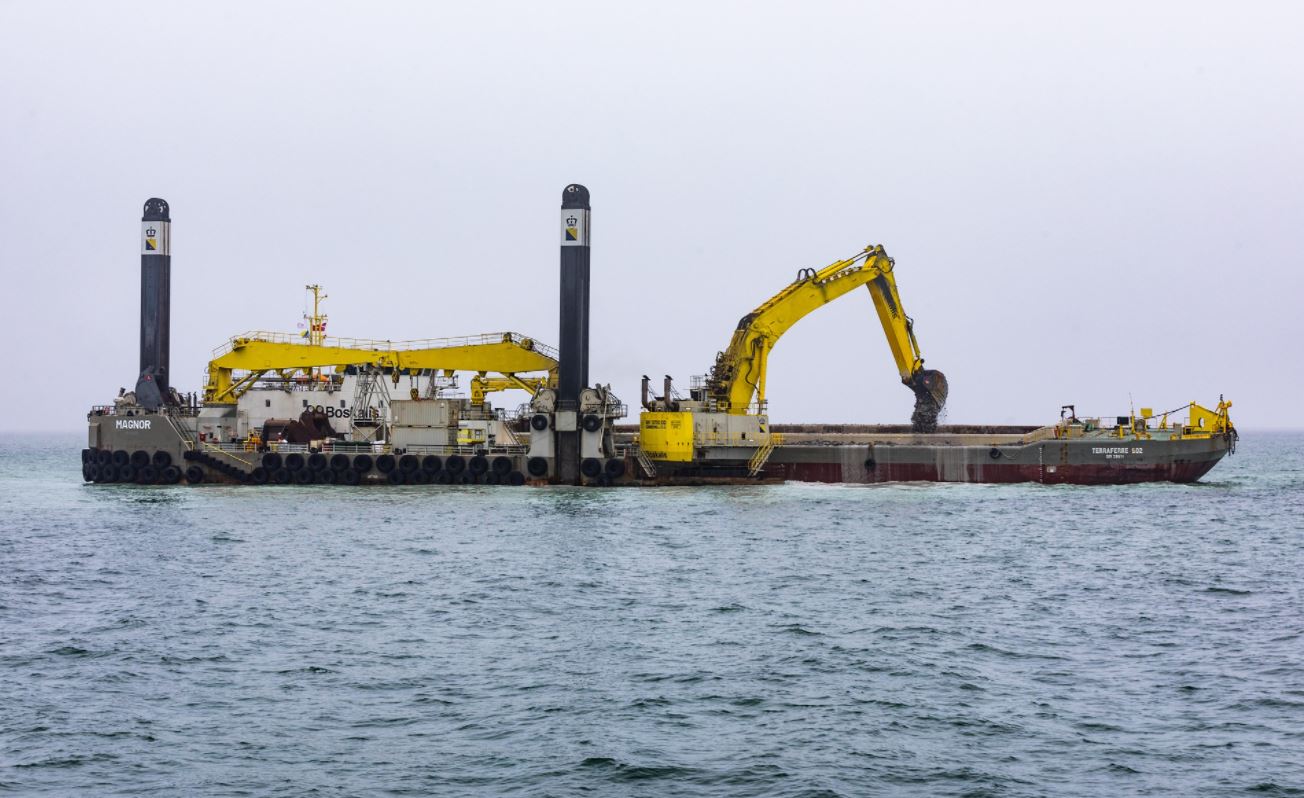 When completed, the project will remove a bottleneck, reduce travel time and strengthen links between Scandinavia and Central Europe.
In contrast to a bored tunnel, an immersed tunnel is made up of hollow concrete elements, cast on land and assembled section by section to form the tunnel.
A trench for the tunnel must first be dug in the seabed in order to build the Fehmarnbelt link. This trench will be up to 60 metres wide, 16m deep and 18 kilometres long.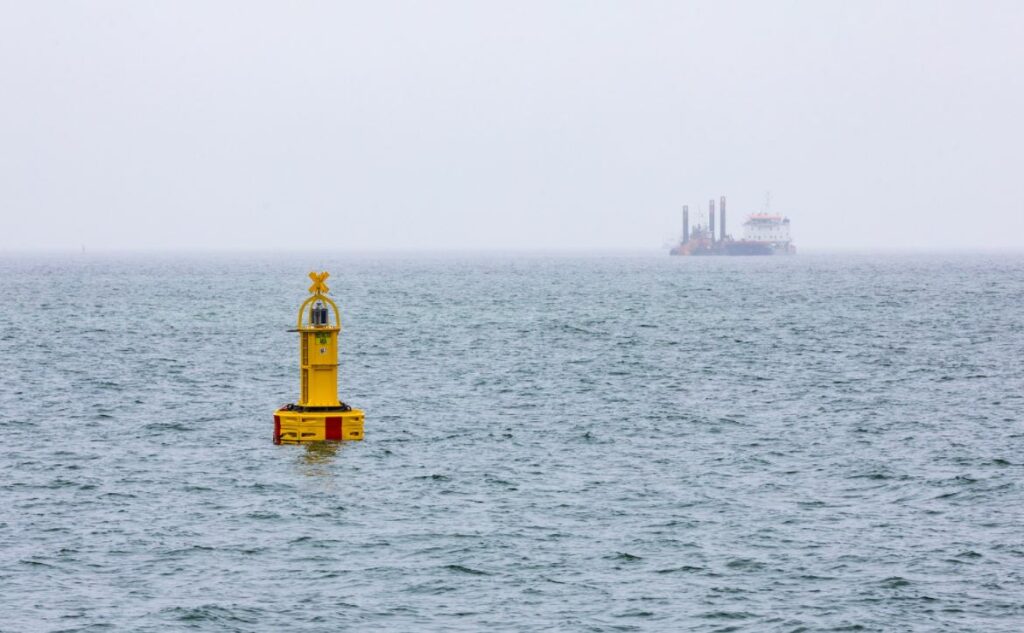 Upon completion, the journey between Rødbyhavn, Denmark, and Puttgarden, Germany, will take 7 minutes by train and 10 minutes by car.