Rogue River Harbor dredging kicks off
Earlier this week, the U.S. Army Corps of Engineers' contractor began critical annual maintenance dredging at Gold Beach, Ore. to keep the Rogue River Harbor open for recreational vessels.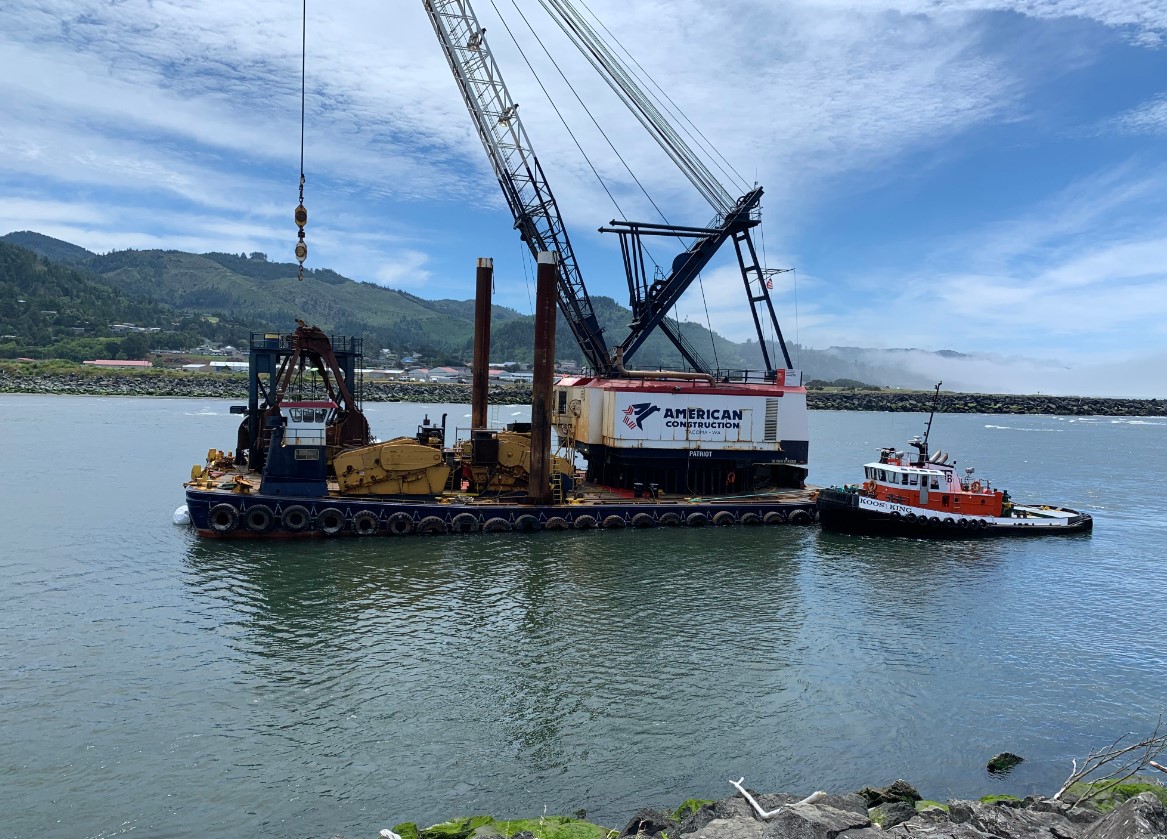 Rogue River dredging at Gold Beach usually occurs on an annual basis for the entrance channel; however, the Corps' Dredge YAQUINA hasn't been able to dredge for a few years. Excessive infill of sediment at the entrance has prevented safe access for this large vessel.
Apart from the maintenance dredging, American Construction will also dredge a gravel bar to help reduce the material that blocks the entrance to the boat basin.
During the works, the contractor will remove approx. 200,000 cubic yards of material and place it at the Corps' ocean disposal site, off-shore.
The deadline for completion of the $5.3 million project including reducing the gravel bar blocking the entrance to the boat basin is late October.