York Building Products has just announced that its new cutter suction dredger (CSD) The Mary Beth is now operational.
"A big thank to the team of employees who helped get the new dredge operational at our Eastern Shore sand & gravel plant," said the company.
"It was an effort not only from our Eastern Shore plant personnel, but also from our other plants."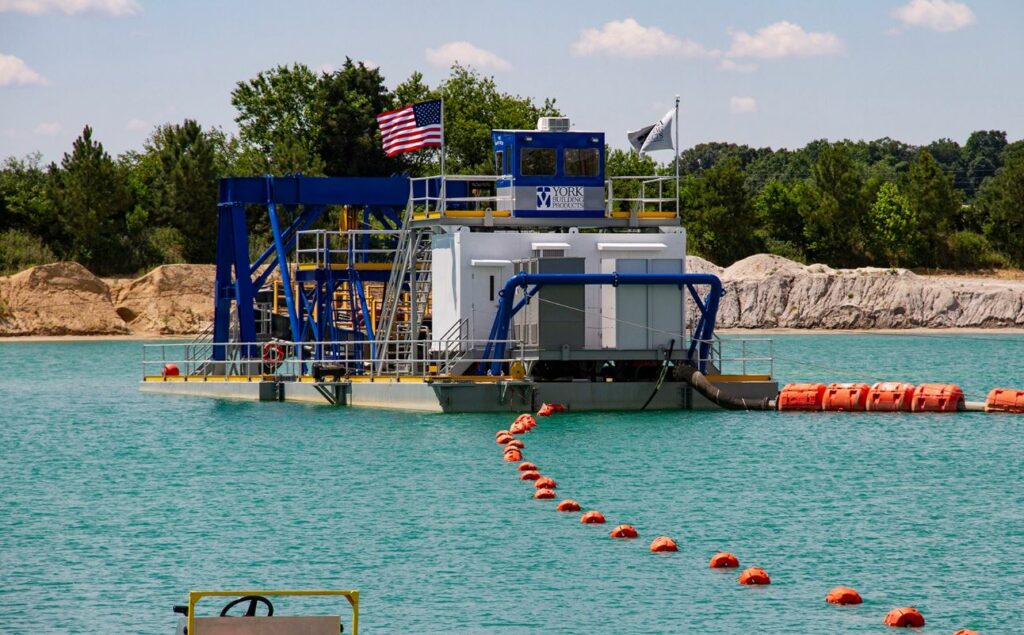 In appreciation of this effort, the company held a luncheon and tour of the dredge for the team.
A division of The Stewart Companies, York Building Products manufactures concrete masonry products, lintels, retaining walls, maintains sand & gravel plants, stone quarries, etc.
Headquartered in York, PA, the company serves a distribution area primarily east of the Mississippi.
Photo: York Building Products