USACE New Orleans District builds underwater sill
The U.S. Army Corps of Engineers, New Orleans District, is continuing to build an underwater sill at the bottom of the Mississippi River to stop the saltwater wedge from creeping further up the river.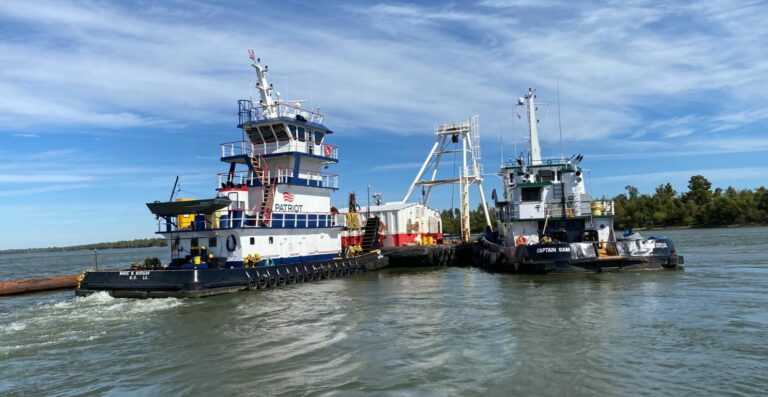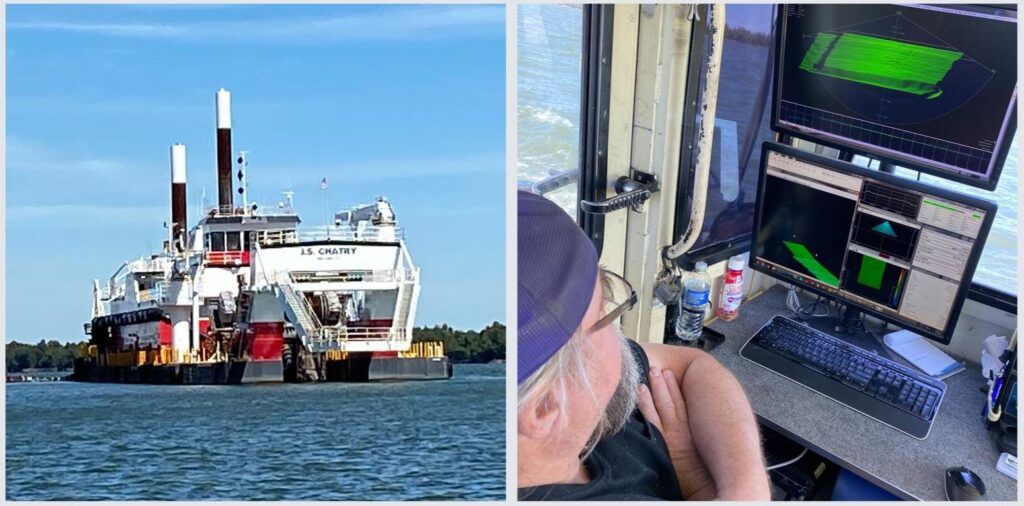 Survey teams have been measuring the height of the sill since the Corps began constructing it Oct. 11, and as of Oct. 18 the top of the sill is close to -55 feet deep (or about 40 feet high from the bottom of the river).
To measure the height of the sill, Corps survey boats use a multibeam echosounder, a high-resolution full-coverage sonar system.
According to USACE, the sill is being built near river mile marker 63.8.
The Corps is using a dredge to pump sediment into a series of pipes, which then drop the sediment into the River to build the sill.
The sill is still expected to be completed within the two-week timeframe initially projected by the Corps.