Damen DOP200 completes job in Philadelphia
A Damen 𝗗𝗢𝗣 𝘀𝘂𝗯𝗺𝗲𝗿𝘀𝗶𝗯𝗹𝗲 dredge pump, type DOP200, has been used to empty a continuous carousel of barges.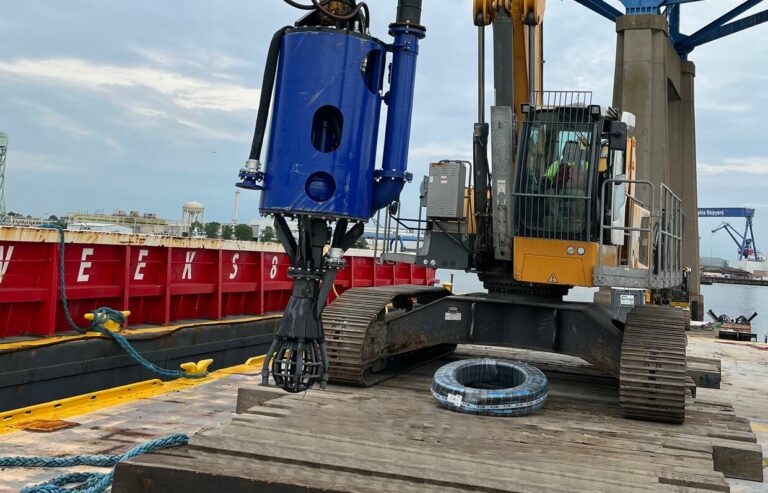 Contractor Michels Construction, Inc. successfully completed this very important job in Philadelphia recently.
In total, some 26,000 cubic yards of dredge material have been removed.
At the upland disposal facility near the Schuylkill River, a booster station was added to the discharge the heavy mixture more than 1,000 feet [some 300 m] to the disposal site.
The DOP pump was affixed to a Liebherr LH60 material handler located on a barge.
Also, the DOP dredge pump drive was directly powered by the excavator's hydraulic system.