OEEC 2022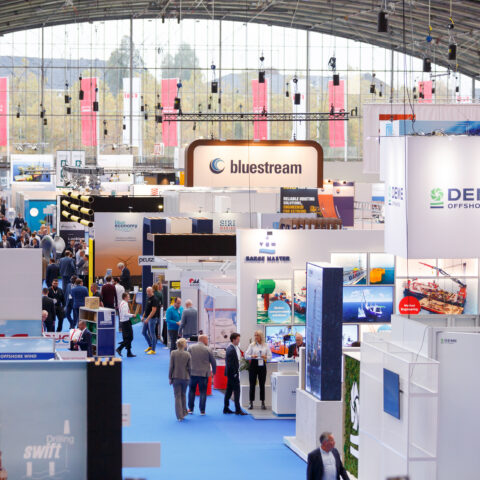 Exhibition & Conference
29 & 30 November 2022 | RAI Amsterdam | The Netherlands
Two days of networking, sharing knowledge and connecting the maritime and offshore energy sector: that was what the 15th edition of Offshore Eneryg Exhibition & Conference 2022 (OEEC) was all about!
In those fifteen years the offshore energy industry transformed. The energy transition sparked innovation and created new business opportunities. Offshore renewable energy grew into a major industry and companies were able to adapt to the demands of the future.
Sharing knowledge and fostering collaboration were the key elements of this year's edition. With this year's theme 'The Future of Offshore Energy' the conference sessions provided insights and inspiration from thought leaders who underlined the importance of working together in fighting the climate and energy crisis.
Thank you very much for joining OEEC 2022 and being part of the energy transition!
The event is an opportunity to get in touch with industry players like:
Deme Offshore, GSS Marine Services, Van der Leun, Mascot International, N-Sea, Hetraco B.V, Ela Container Offshore, Damen Shipyards, Mammoet, North Sea Port, Emcé Winches, Ampelmann, SEACONTRACTORS, Huisman, AncoferWaldram Steelplates B.V., Liebherr Maritime Benelux B.V, Degra Winches & Hydraulics, BROSA BV, Spliethoff, KenzFigee, Holland Shipyards Group, Neptune Marine, VandeGrijp Pipes & Parts, Hytorc Nederland BV, CAPE Holland, Vroon Offshore Services, Nortek, TOS | People & Ship Delivery, iPS Powerful People, Teledyne Marine, Smulders, Mocean Forecast B.V., Saltwater Engineering B.V., AAApropuslion, Vuyk Engineering Rotterdam, DEKC Maritime
and many more.
The event is organized by our colleagues from Offshore Energy, also part of Offshore WIND's mother company Navingo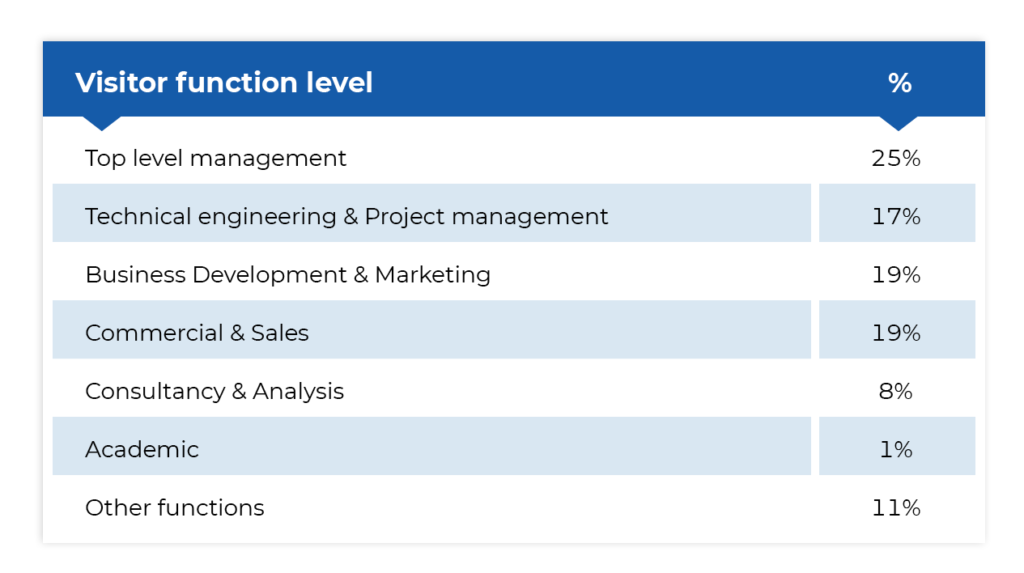 Sonja Chirico IndrebØ
Power Plant Manager for Dudgeon Offshore Wind Farm Ltd & Hywind Scotland Ltd at Equinor
This is a very good event where you get the chance to see across your own industry and you have a chance to copy from the best. So, we are looking at renewables and we are also looking at how to decarbonize our oil and gas

Mr. Chiel van Dalen, CEO
TrustLube
It's very good to be back at OEEC 2021 to have live meetings, live chats, shake hands with each other. It's like a big family meeting where you meet each other again.

Edu Willemse, Senior Energy Advisor
Netherlands Enterprise Agency
This is the fourth time that the join the OEEC. We have a strong focus on offshore wind and this year we decided to also to bring in foreign managers and government officials from the hydrogen sector. In the Netherlands, we have a great ambition to boost the hydrogen sector.


Ms. Liz Burdock, President & CEO
Business Network US Offshore Wind
With the offshore wind pipeline increasing in the United States, there is a supply chain capacity issues. So we need European companies to partner with US companies.

Joost Eenhuizen, Business Manager Maritime & Offshore Industry
Port of Rotterdam
Everybody is looking forward to see each other and get re-connected in real life. We missed the opportunity to meet each other physically. The offshore energy industry in Rotterdam is really based on interpersonal connections.


Robert Plat, Principal Consultant Offshore
Royal IHC
We are looking for new business, and everybody else is looking for new business. That is the big success of this conference: everyone wants to do something, start a new collaboration.


Roel de Graaf, Director
Netherlands Maritime Technology
We are focusing more and more on emission reduction and automation of vessels. Sustainability is very important for the maritime industry, because the whole world is connected by sea and if we want to stay in the game, we have to do our part in the emission-free shipping.