The Providence River dredging resumes after holiday break
The Coastal Resources Management Council (CRMC) and The Nature Conservancy (TNC) in Rhode Island have just announced that the Providence dredging project is up and running again after a holiday break.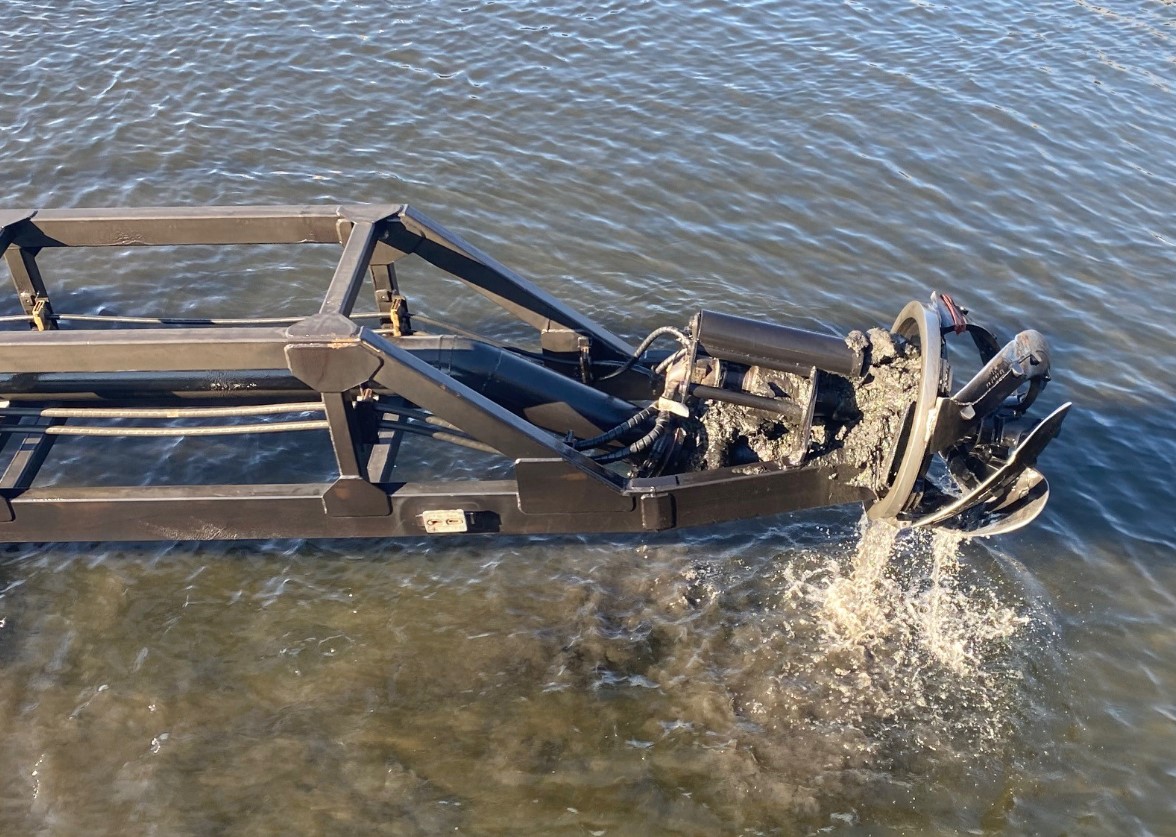 As reported, it's been a busy fall/early winter for the CRMC and TNC crews working on Phase 2 of the Waterplace Park/Providence River Dredging Project.
The contractor, Michels Marine, a division of Michels Construction, Inc. of Brownsville, Wisconsin, will continue the dredging operations through the end of January, said CRMC.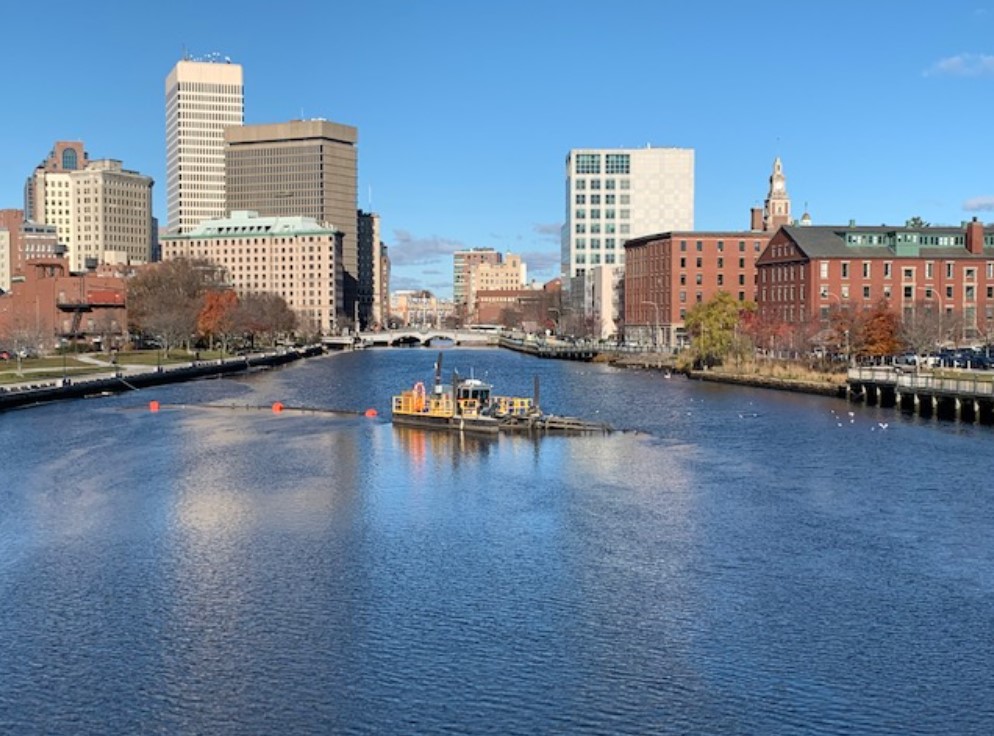 Phase 2 includes dredging from the Crawford Street Bridge to the Point Street Bridge at the cost of approximately $4.5 million.
The operations will remove around 40,000 cubic yards of sand and other sediments that have washed into the river over the past 25 years, along with a significant amount of plastic trash that is layered into the river bottom.
Dredged material is being pumped through the hurricane barrier to a temporary storage area at the Quay on the East Providence waterfront. There it will be dewatered in large geotextile tubes and eventually mixed and stabilized with Portland formula cement to construct a service facility for offshore wind development.