GLDD improves first quarter performance
Great Lakes Dredge & Dock Corporation (GLDD) yesterday reported financial results for the quarter ended March 31, 2023, showing improvements in gross profit margins and adjusted EBITDA from the prior three quarters.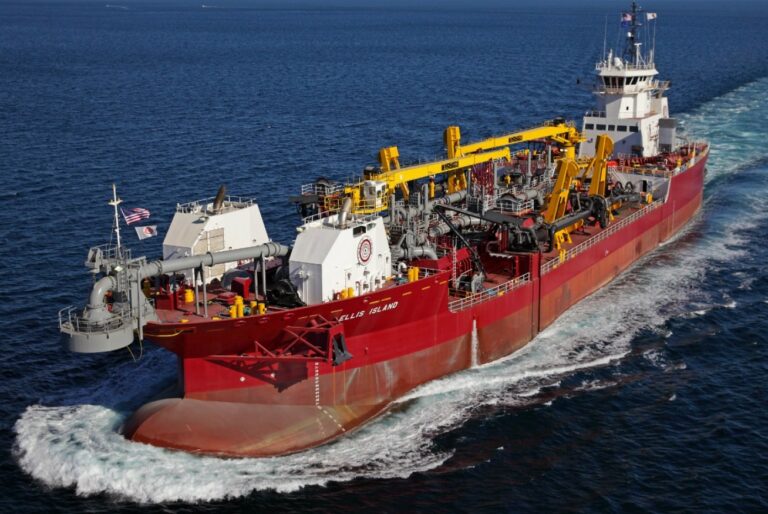 "Despite facing continued challenges related to weather delays in the Northeast and a lower-than-normal amount of capital work, we ended the quarter with revenues of $158.0 million and adjusted EBITDA of $10.2 million. The Company's improved first quarter performance is primarily due to more project work for our vessels and adjustments we have made to the business and operations to improve profitability," said Lasse Petterson, President and Chief Executive Officer.
GLDD ended the quarter with $327.1 million of dredging backlog, which does not include approximately $50.0 million dollars of performance obligations related to offshore wind contracts. In addition, the Company ended the quarter with $516.9 million in low bids and options pending award.
"Although we have seen overall improvement in results in the first quarter, and bidding has picked up, second quarter utilization is expected to be lower than the first quarter. Our fleet renewal program remains on budget with our mid-size hopper dredge, the Galveston Island, expected to be operational mid-year 2023 and her sistership, the Amelia Island, is expected to be delivered in 2025," added Petterson.
He continued that the Company expects the recent budgeted appropriations to support the funding of several delayed capital port improvement projects including Sabine, Houston, Corpus Christi, San Juan and additional phases of Norfolk. "Although the Corps was delayed in bidding capital port deepening projects in 2022, the first four months of 2023 have already seen bids for the port improvement projects for Norfolk and Freeport."
First Quarter 2023 Highlights
Revenue was $158.0 million for the first quarter
Total operating loss was $0.9 million for the first quarter
Net loss was $3.2 million for the first quarter
Adjusted EBITDA was $10.2 million for the first quarter
Click here to read the full first quarter 2023 financial report from Great Lakes Dredge & Dock Corporation.