New Damen Cutter Suction Dredger for Kingston District Council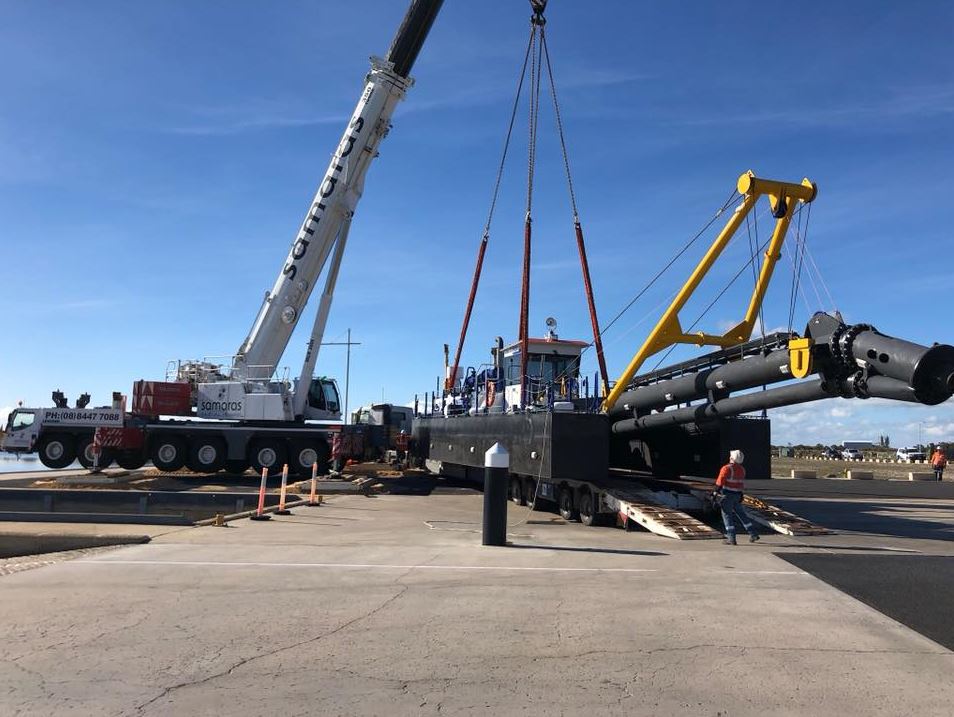 Kingston District Council said in their latest announcement that the assembly works of council's new dredger are now complete.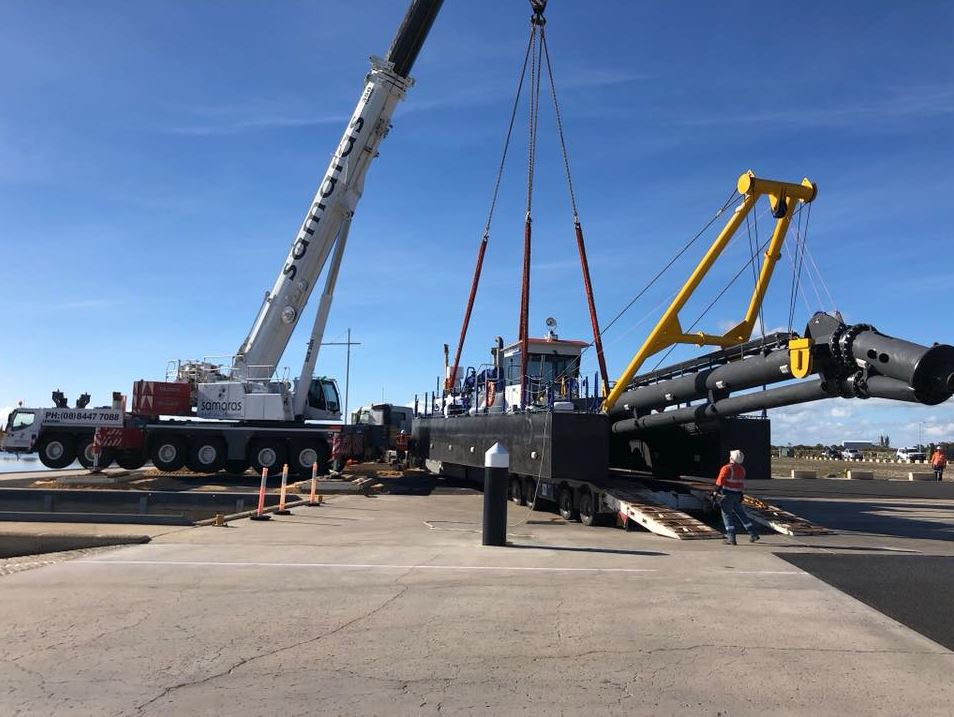 The dredger was launched yesterday and testing and training activities are set to begin today, the council said.
As reported earlier, Kingston District Council and Cape Jaffa Development Company have bought a $3 million cutter suction dredger from Dutch shipbuilder DAMEN.
The new CSD was transported from the Netherlands to Port Adelaide in seven shipping containers before assembling at Cape Jaffa.