Ohio EPA to Hold Meeting on Blanchard River Flood Reduction
Ohio EPA will hold a public information session and hearing at 6 p.m. on Tuesday, June 26, 2018, to accept comments about a water quality certification for impacts related to construction of the Blanchard River flood reduction project in Findlay.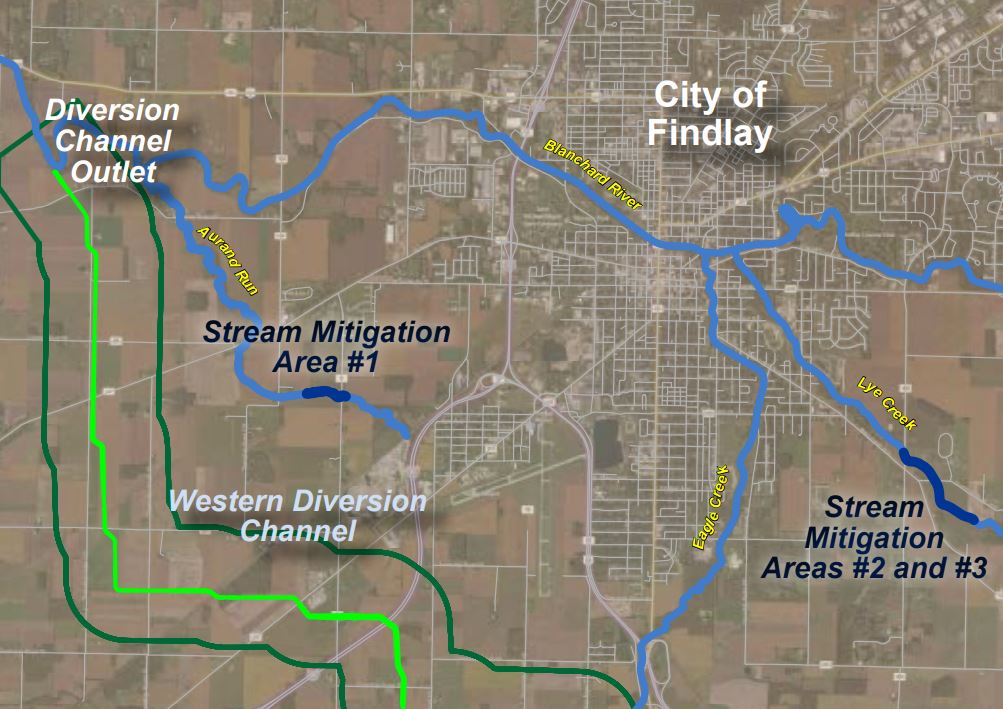 The project proposes excavating a floodplain bench on the north bank of the Blanchard River in Swale Park, removing four dam structures and restoring the river channel and banks at each dam removal site. The work extends from the Centennial Park Dam to Swale Park Dam, about 6,500 linear feet along the river.
According to Ohio EPA's announcement, the project goal is to reduce flooding near downtown Findlay. The scheme should also improve water quality in the river.
If the certification is approved, water quality in the Blanchard River must be protected during construction.
During the information session, Ohio EPA representatives will present details about the proposed project and Ohio's water quality certification process. At the hearing, which follows the information session, the public can submit comments and questions for the record regarding the water quality certification application.
Ohio EPA will accept written comments on the application through July 3, 2018.
The meeting will take place at the Findlay-Hancock Public Library's Lindamood Room, 206 Broadway St., Findlay.