Great Lakes Dredge Confirms San Jacinto River Contract
Great Lakes Dredge & Dock Corporation (GLDD) confirmed yesterday the receipt of a $69.8 million award on the San Jacinto River in Houston, Texas.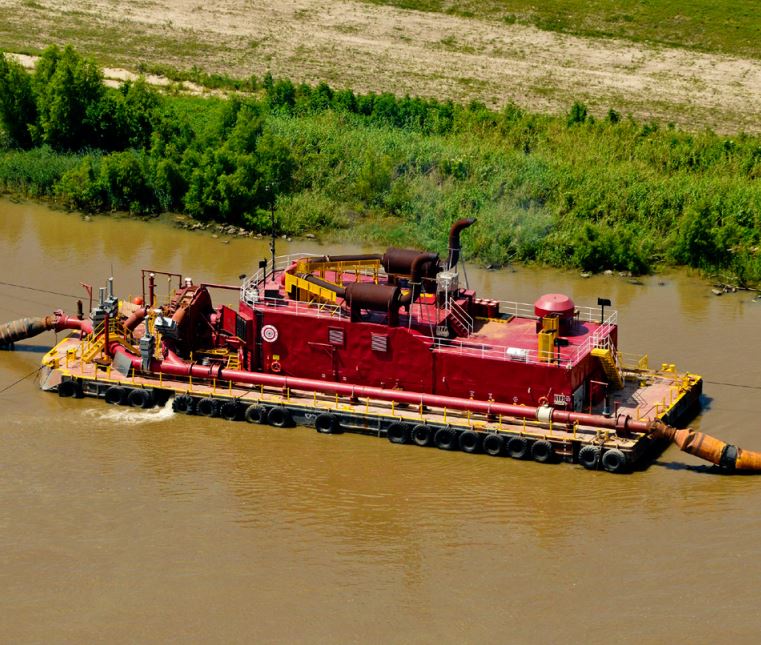 This unique and challenging project is the first major Houston-area flood-control project after Hurricane Harvey and will restore a 2 mile-long stretch of the San Jacinto River to its pre-Harvey state.
After the storm passed and flooding subsided, a sandbar remained blocking an important drainage route. The State of Texas requested emergency assistance from FEMA which then chose to use the expertise of the Army Corps' Galveston District to manage the project, reported GLDD.
For the project, GLDD will partner with Callan Marine of Galveston which will provide one of the dredges.
David Simonelli, President Dredging commented, "We are excited to work with the Galveston District and Callan Marine on this important project to improve the San Jacinto River capacity after the devastation brought by Hurricane Harvey and the corresponding flooding."
"This project is ideally suited for our Rivers and Lakes division and will keep our equipment busy into the second quarter of 2019. In addition to the recent awards announced last week, this project helps us to maintain our position as the nation's leading dredging contractor," added David Simonelli.
Great Lakes' Rivers and Lakes division will work with the Galveston District to dredge approximately 1.8 million cubic yards of material and has already begun mobilizing for this high priority project which will feature multiple portable dredges and booster pumps as well as 10 miles of slurry pipelines.