Highlights of the Week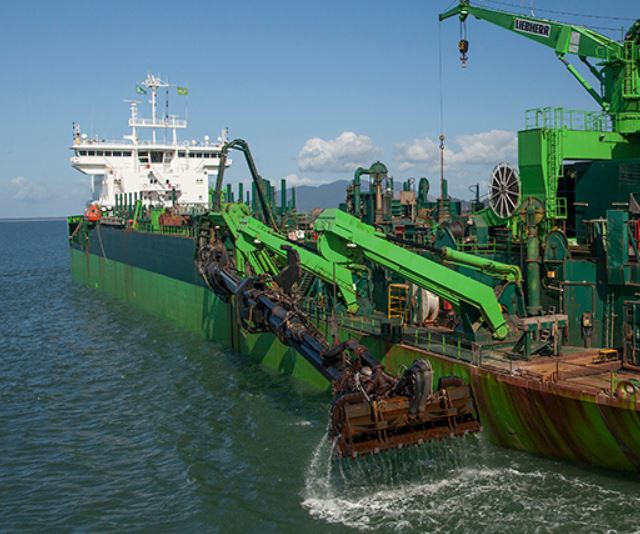 Dredging Today brings you an overview of the most popular stories from the past week (August 20 – August 26, 2018).
Damen DOP200 Proved Successful in Bremen
The German contractor Matthäi Wasserbau recently ordered a DOP submersible dredge pump for their environmental cleanup job in Bremen, Germany.
PRA to Assist the Philippine Navy on Future Dredge Projects
In line with efforts to upgrade its existing naval facilities, the Philippine Navy (PN) has signed a memorandum of understanding (MOU) for bay dredging and other reclamation projects with the Philippine Reclamation Authority (PRA), reports the country's news agency (PNA).
San Jacinto River Dredging Project Starts Next Week
The U.S Army Corps of Engineers and Great Lakes Dredge & Dock Company are working together to assemble a low-draft dredge at a staging area near Hwy 59/69 Bridge and the San Jacinto River.
Boskalis' Sospan Dau to Dredge Portsmouth Harbor 
Boskalis Westminster Ltd is about to begin maintenance dredging operations within the Portsmouth Harbor, reports the Queen's Harbor Master.
Long-Awaited Deepening of the Elbe River Can Start Now
The long-awaited deepening of the River Elbe, the most important strategic development project for the Port of Hamburg, can start now as the third supplementary planning procedure for the fairway adjustment has been successfully completed.