Long-Awaited Deepening of the Elbe River Can Start Now
The long-awaited deepening of the River Elbe, the most important strategic development project for the Port of Hamburg, can start now as the third supplementary planning procedure for the fairway adjustment has been successfully completed.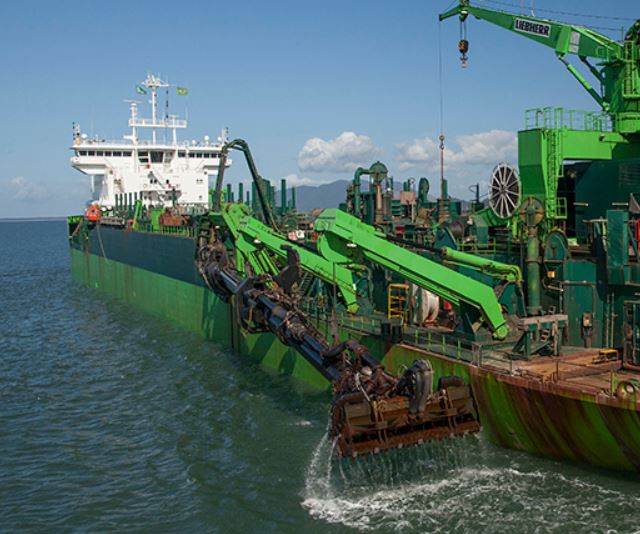 Good news for shipping and Hamburg's port customers throughout the world: The planning procedure for the adjustment of the fairway has been completed with the supplementary planning approval, reported the port.
A third supplementary planning procedure requested by the Federal Administrative Court has been conducted by the planning agencies responsible for the major project. The legal preliminaries are therefore in place that will enable construction to start, the officials said.
"This is very good news for our trading and shipping customers worldwide and for the whole Hamburg Metropolitan Region," commented Axel Mattern, Joint CEO of Port of Hamburg Marketing.
"We have waited a long time for today and are now hoping for rapid implementation," added Ingo Egloff, his Executive Board colleague.
The port is already megaship-ready and can handle the largest containerships with a slot capacity of over 20,000 TEU, as well as other mega-vessels. Suitable berths and terminal equipment make that right possible now.
Irrespective of the tide, after the fairway adjustment, ocean-going ships will be able to leave Hamburg with a draft of 13.50 meters; and using flood tide, with one of 14.50 meters. For shipping, the dredging of the river will provide one extra meter of draft and the related decisive advantages.
Hamburg is Germany's largest universal port and the third biggest container port in Europe. Technical innovations and high productivity, along with short lay times at its terminals and an inland rail network matched nowhere else in Europe, underline Hamburg's importance for worldwide transport chains.