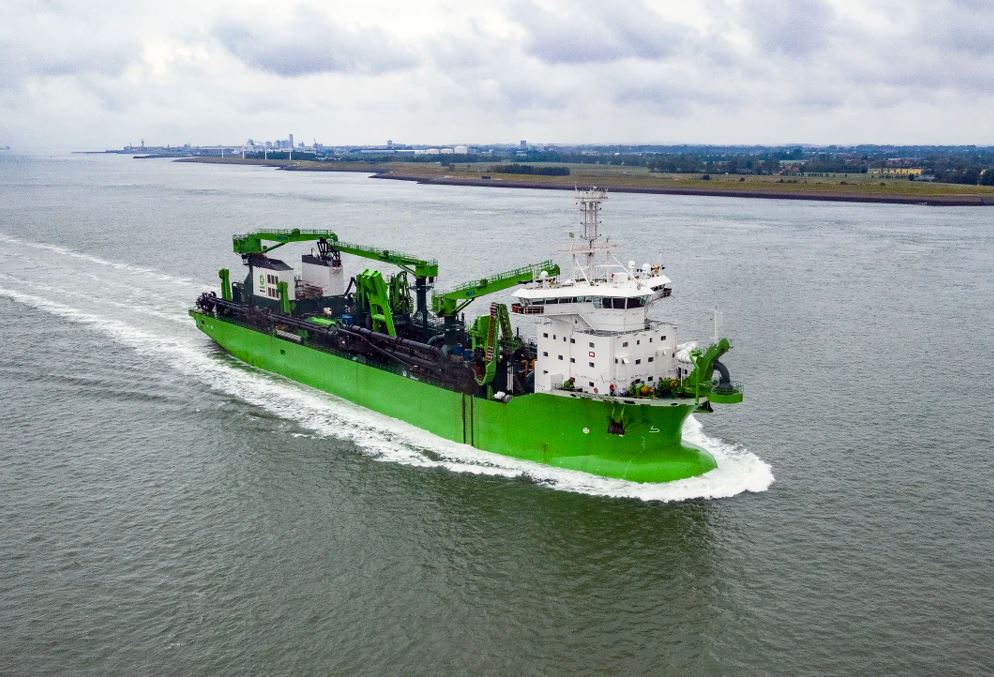 Dredging Today brings you an overview of the most popular stories from the past week (June 17-23, 2019).
Ravestein Lays Keel for Backhoe Dredger Sarb
A keel laying ceremony of the backhoe dredger Sarb, to be built for National Marine Dredging Company (NMDC), took place at Ravestein B.V. in the Netherlands on June 14, 2019.
TSHD Samuel de Champlain Passes Sea Trials
After a long conversion period, the trailing suction hopper dredger Samuel de Champlain sailed from Damen shipyard in Dunkirk last Friday, June 14th, to the Loire estuary where she arrived on Sunday, June 16th, to start dredging operations.
TSHD Bonny River Joins DEME's Fleet
DEME's multi-year fleet investment program continues with the arrival of the new generation trailing suction hopper dredger 'Bonny River'.
British Ports Association: Spotlight on Open-Loop Scrubbers in Ports
The words 'port infrastructure' usually conjure up images of quay walls, breakwaters, roads and cranes. But some of the most critical infrastructure to port operations is below the water – berths and navigational channels maintained at safe depths, according to Mark Simmonds, British Ports Association's Head of Policy and External Affairs.
TSHD Vox Amalia to Take Part in Bacton Scheme
Just a few weeks ago, Van Oord and Royal Haskoning DHV, working as part of Team Van Oord, have started the execution of a Sand Motor in Bacton.