Ravestein Lays Keel for Backhoe Dredger Sarb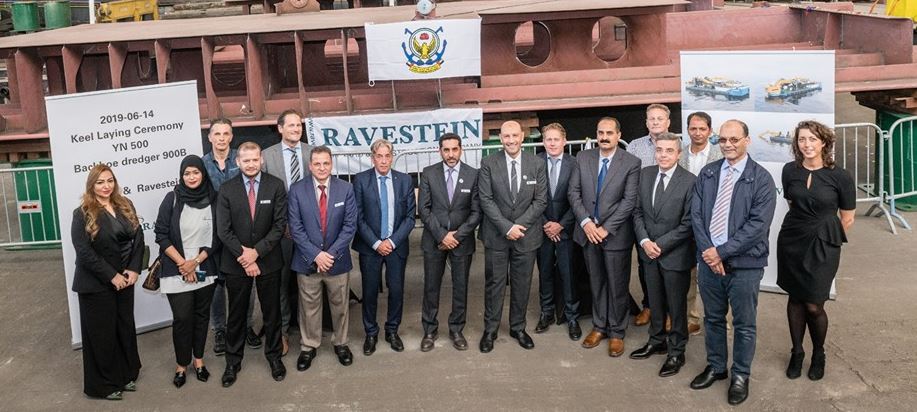 A keel laying ceremony of the backhoe dredger Sarb, to be built for National Marine Dredging Company (NMDC), took place at Ravestein B.V. in the Netherlands on June 14, 2019.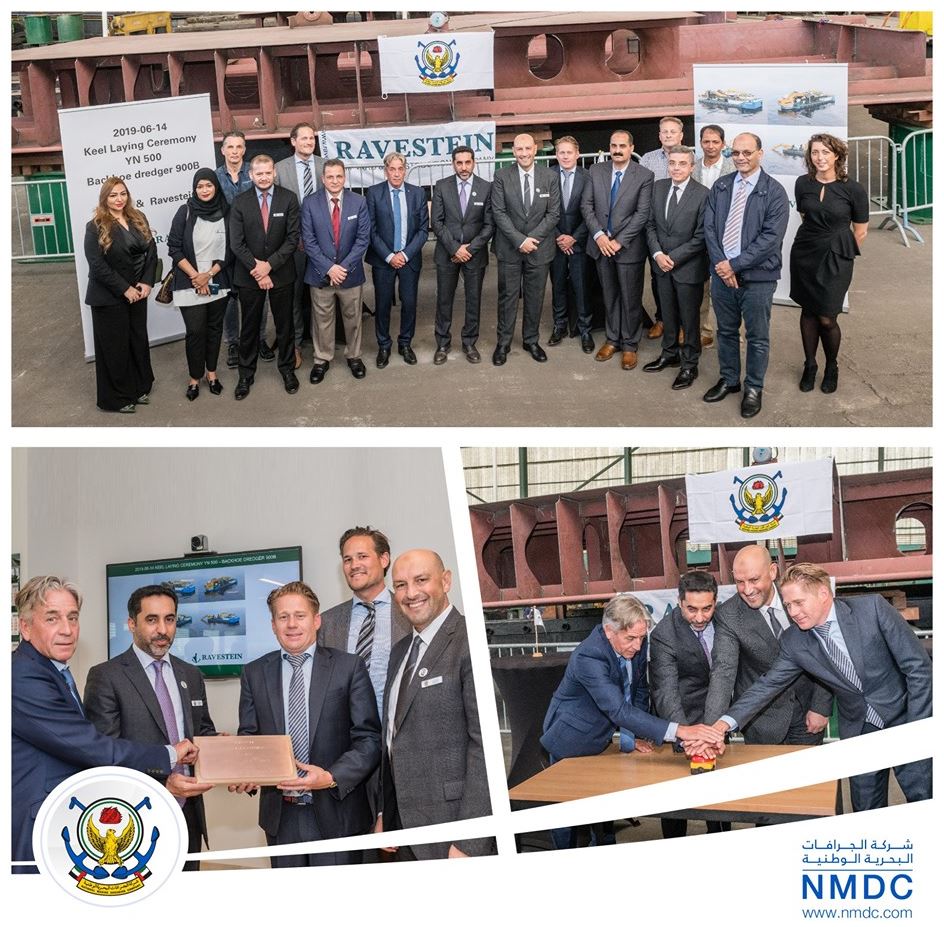 As part of NMDC's international growth and fleet investment strategy aimed to position the company as an industry leader, the UAE based dredging contractor and Ravestein have signed a contract for design, construct, commission, trial and delivery of the new dredger.
The agreement was inked at the NMDC headquarters in Abu Dhabi on February 15, 2019.
According to the contract, signed by Eng. Yasser Zaghloul, the NMDC CEO and David Ravestein of Ravestien B.V., the delivery period is 14 months.
The backhoe dredger technical specifications:
Length – 60m;
Width – 18m;
Draught – 4.5m;
Dredging depth – 25m;
Bucket size – 14m²;
Spud forces – 400T each;
Spudwinches – 100T each;
Spudcarier – 10m.