Neyland Yacht Haven Dredging on the Way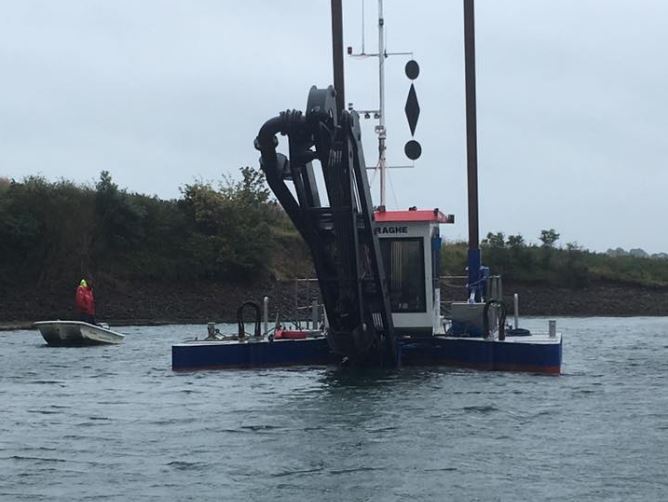 The dredging operations at Neyland Yacht Haven in Neyland, Pembrokeshire, are set to begin on or around October 1, 2019, and continue until the end of March 2020.
During the project, a dredging discharge pipe will be laid from the marina out into the River Cleddau and anchored to the seabed.
The outer end of the pipe will be marked with an unlit yellow marker buoy, Port of Milford Haven informs.
The proposed dredging areas, subject to weather and progress, are:
Upper Basin: O/P bays, K/L and M/N Hammerheads, Main Channel;
Lower Basin: I/J Bays, B channel approach, A leg, L/M Hammerhead.
According to Neyland Yacht Haven, the dredging work will take place daily, starting 1 hour after HW, for 3 hours.

Related news
List of related news articles