IADC appoints new editor for Terra et Aqua
Sarah Nunn has been appointed as the new editor of Terra et Aqua, the quarterly journal founded in 1972 by the International Association of Dredging Companies (IADC).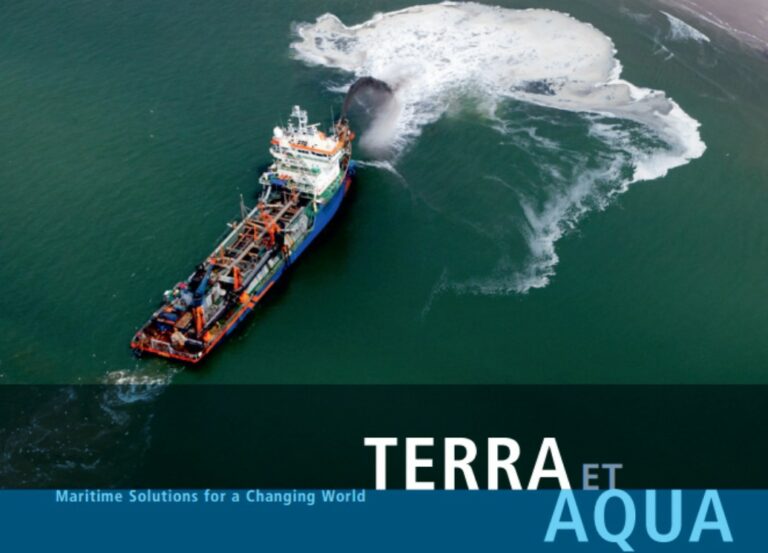 Sarah grew up in the United Kingdom and has worked in publishing for over 20 years. She has held several roles such as Senior and Managing Editor, Communications Advisor and Senior Project Manager.
She started her career as an editor in London at Dorling Kindersley and later worked for the BBC before moving to the Netherlands in 2004. Since then she has worked in corporate communications for both design agencies as well as large multinationals such as Shell.
"I'm greatly looking forward to being at the helm of Terra et Aqua as Editor", said Sarah Nunn. "As the daughter of an engineer who spent his career in the dredging industry, my interest was sparked from a young age and I'm extremely happy to now combine my years in publishing with my passion for the industry."
Launched in 1972 by the IADC, Terra et Aqua is a quarterly publication aiming to disseminate knowledge accrued by global dredging professionals as well as solutions to issues facing the industry.
Articles investigate and explain the latest innovations relevant to emerging and established professionals immersed in the dredging industry and its related sectors.
Terra et Aqua represents IADC's commitment to the highest standards of professional conduct in the dredging industry.