New York Congressman Lee Zeldin yesterday toured the Long Island Intracoastal Waterway and Moriches Inlet with Captain Eva Van Camp and the members of the Coast Guard's Long Island Sector where maritime navigation is becoming increasingly treacherous.
"We discussed the maritime infrastructure resources needed to improve navigation as well as the physical upgrades needed at the Coast Guard Station in East Moriches," said Zeldin.
"A big thank you to these men and women who do so much to keep Long Islanders safe out on the water."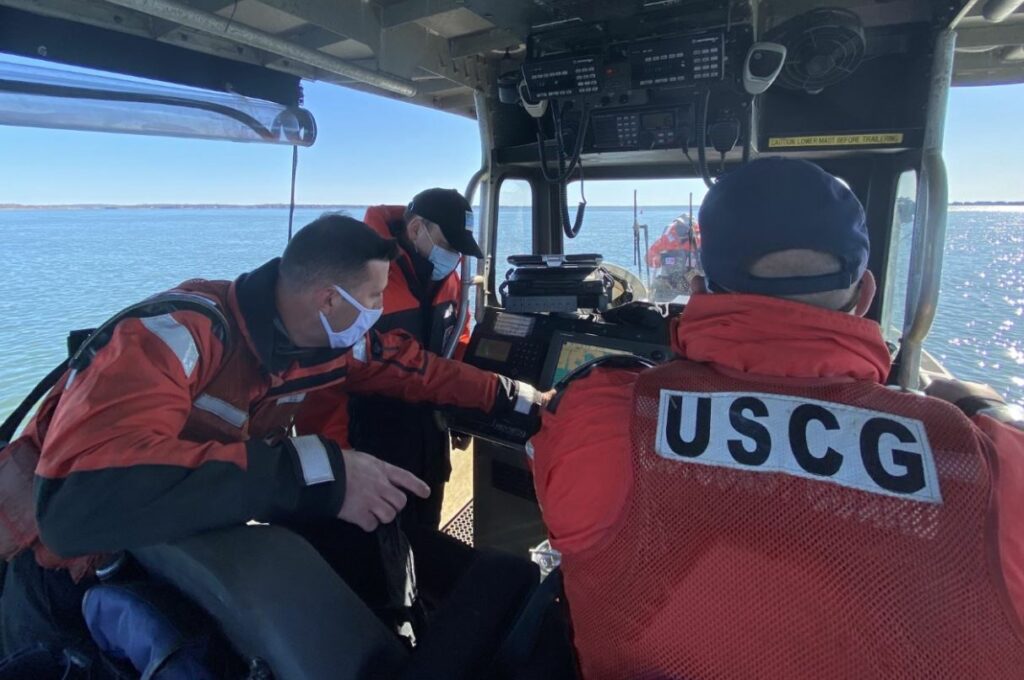 The last maintenance dredging cycle was completed in January 2019 in the Moriches Bay reach. 
The prior two maintenance dredging cycles included shoals within the same vicinity located in the Moriches Bay area. 
One cycle was completed in November 2014. 
Prior cycle was completed in November 2012 and was used to close the breach of the barrier island caused by Hurricane Sandy at Smith Point County Park.
During FY21, funding will provide for commonly performed Operations & Maintenance (O&M) work, including monitoring of the channel shoaling conditions, coordination with the US Coast Guard and other users and stakeholders, performing engineering and design for future maintenance dredging, and production of an annual hydrographic condition survey.
Photo: Congressman Lee Zeldin facebook