The Vancouver Fraser Port Authority is continuing field studies in September 2021 as part of ongoing environmental and technical work for the Roberts Bank Terminal 2 Project.
The project team is working to collect additional information requested by the federal minister of environment and climate change, conduct ongoing field studies, and consult with Indigenous groups and federal agencies, the port officials announced.
"In August 2020, the government requested we provide further information, through an information request. As a result, the federal timeline for decision making has been paused, and will resume once the information provided satisfies the request. We will look to provide this information to government this year and are hopeful that a decision can be made soon after," announced the port officials.
The purpose of these studies is to determine the physical conditions (e.g., temperature and salinity) influencing biofilm presence and distribution in the area.
The study area is located in the upper and mid intertidal zones north of the causeway.
The Terminal 2 Project is a proposed new three-berth marine container terminal located at Roberts Bank in Delta, British Columbia.
The project has completed a federal environmental assessment by an independent review panel.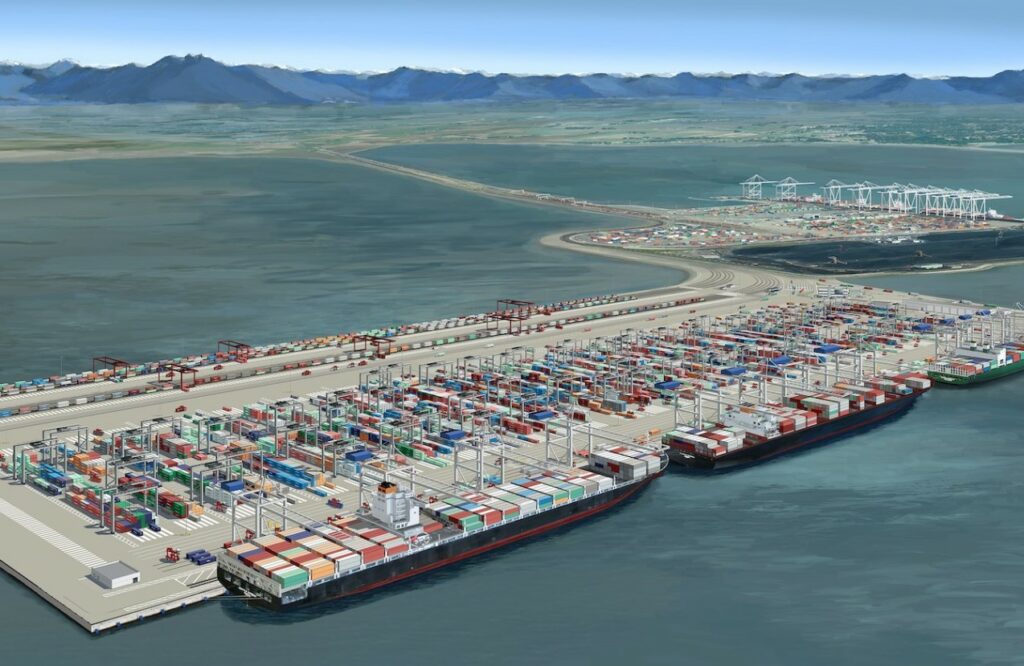 The main components of the proposed project are:
A new three-berth marine container terminal;
A widened causeway to the mainland to accommodate additional road and rail infrastructure;
An expanded tug basin to accommodate a second tug operations contractor.
Photo: Vancouver Fraser Port Authority