Works on the world's longest immersed tunnel officially started on the German side today, Femern A/S said.
Up to 9 metres high and 43 metres wide, the 18 km long combined road and rail tunnel linking Germany and Denmark will foster trade and tourism in Northern Europe.
This new infrastructure facility, one of the most ambitious ongoing projects in Europe, will shorten the journey between the German and Danish coasts to just 7 minutes by train and 10 minutes by car from the current travel time of one hour by ferry or a 160 km detour by car.
Delivery is scheduled for mid-2029.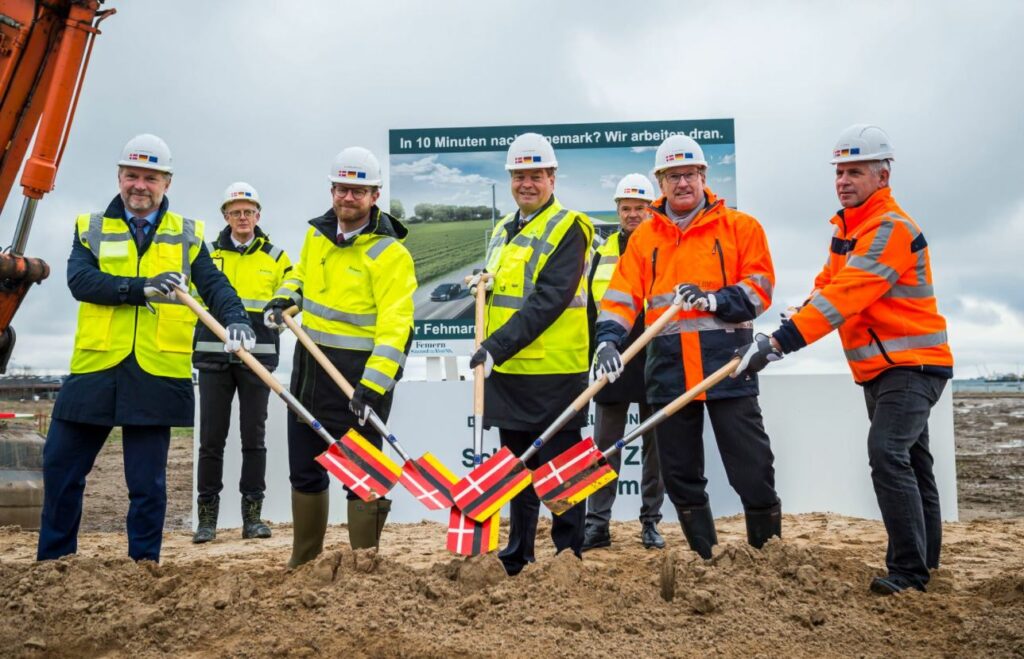 The joint venture comprises VINCI Construction Grands Projets (lead company for the two contracts covering construction of the immersed tunnel and the tunnel precast element factory), Per Aarsleff Holding A/S (lead company for the third contract, which covers the tunnel access ramps), Soletanche Bachy International (a VINCI Construction subsidiary), CFE, Dredging International NV, Wayss & Freytag Ingenieurbau, Max Bögl Stiftung & Co, BAM Infra and BAM International.