Neptune to deliver spreader pontoon for Femern
Neptune Marine has won a contract for the delivery of a spreader pontoon for Femern Link Contractors (FLC).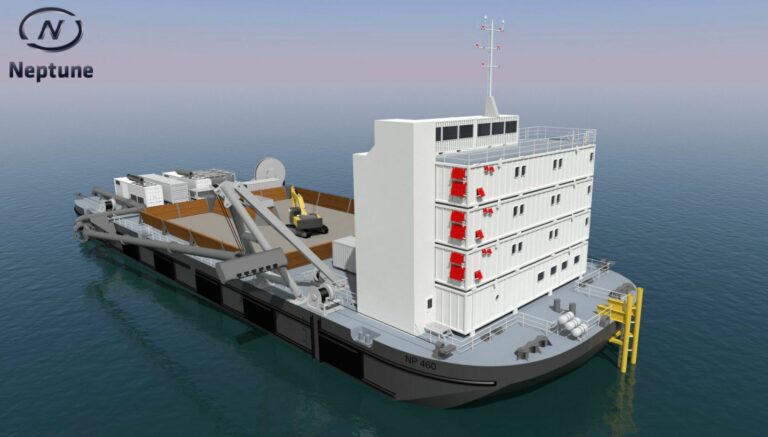 The vessel will be used for construction of the tunnel between Denmark and Germany, said Neptune.
The main function will be back fulling of the tunnel elements with sand. Besides that, the vessel will accommodate 30 persons – in total.
Delivery is scheduled Q2 2023.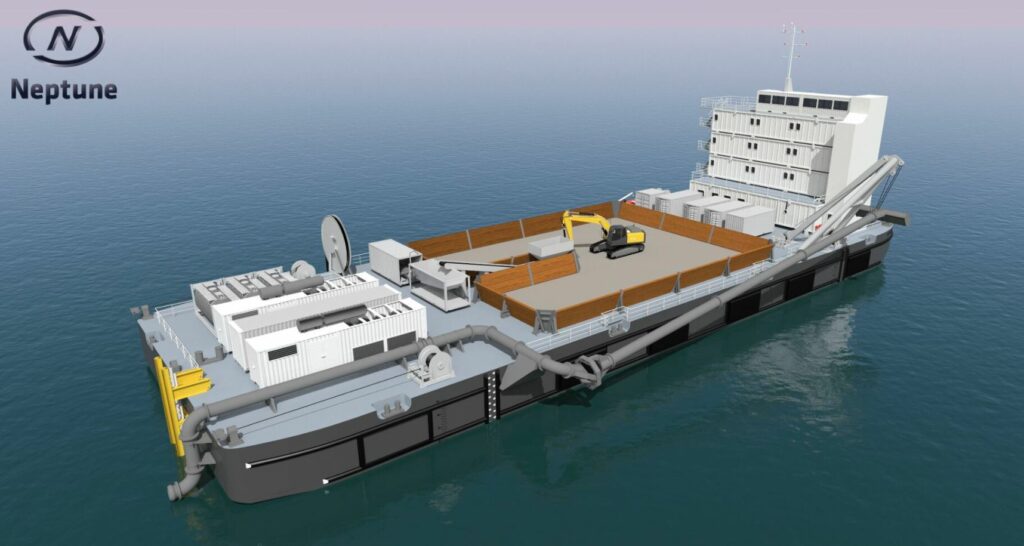 When completed, the Fehmarnbelt tunnel will remove a bottleneck, reduce travel time and strengthen links between Scandinavia and Central Europe.
Upon completion, the journey between Rødbyhavn, Denmark, and Puttgarden, Germany, will take 7 minutes by train and 10 minutes by car.