Senator Scott secures big wins for Florida's environment and businesses
The U.S. Senate overwhelmingly passed the "Water Resources Development Act" (WRDA) last week, and Florida Senator Rick Scott said it will boost the Sunshine State.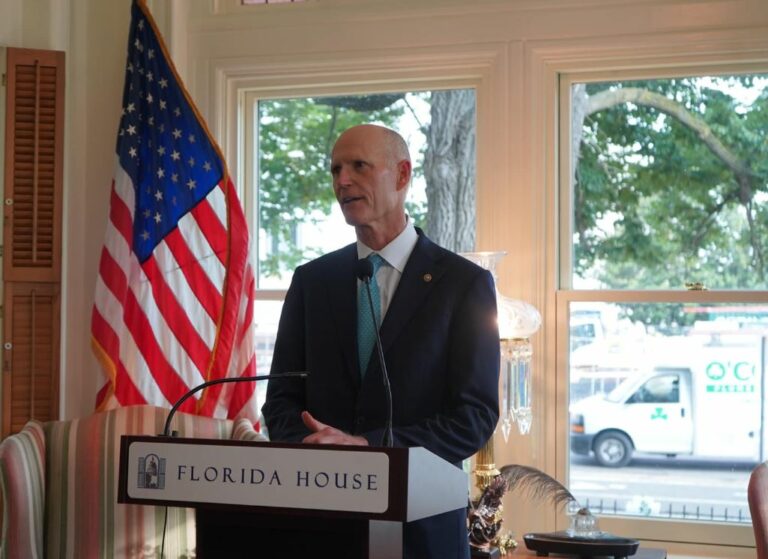 The biannual WRDA sets the nationwide strategy and funding for U.S. Army Corps of Engineers civilian projects.
Senator Rick Scott said: "The Water Resources Development Act is the product of years of fighting, both as Florida's Governor and U.S. Senator, to ensure our state is treated fairly."
"As this bill moved through the Senate, Senator Marco Rubio and I fought hard to make sure that this bill finally delivered full funding for Florida from the federal government for both critical infrastructure developments, like dredging at Port Everglades, and environmental projects, like beach re-nourishment and Everglades restoration, that will protect Florida's environment for generations to come."
Senator Scott secured several measures in the 2022 WRDA, including:
Authorization for full funding of $920 million from the U.S. Army Corps of Engineers to complete a dredging project which deepens and widens the harbor at Port Everglades. This will allow Port Everglades to more easily and safely accept newer and larger cargo ships;
Additional flexibility in Florida's cost share agreement with the U.S. Army Corps for the Comprehensive Everglades Restoration Project (CERP)to ensure the federal government is paying its fair share; and
Full reauthorization for ALL Florida beach re-nourishment projects.