Boskalis reports increase in revenue and earnings
Royal Boskalis Westminster N.V. has concluded a strong first half year with high utilization of the large vessels and a strong increase in revenue and earnings.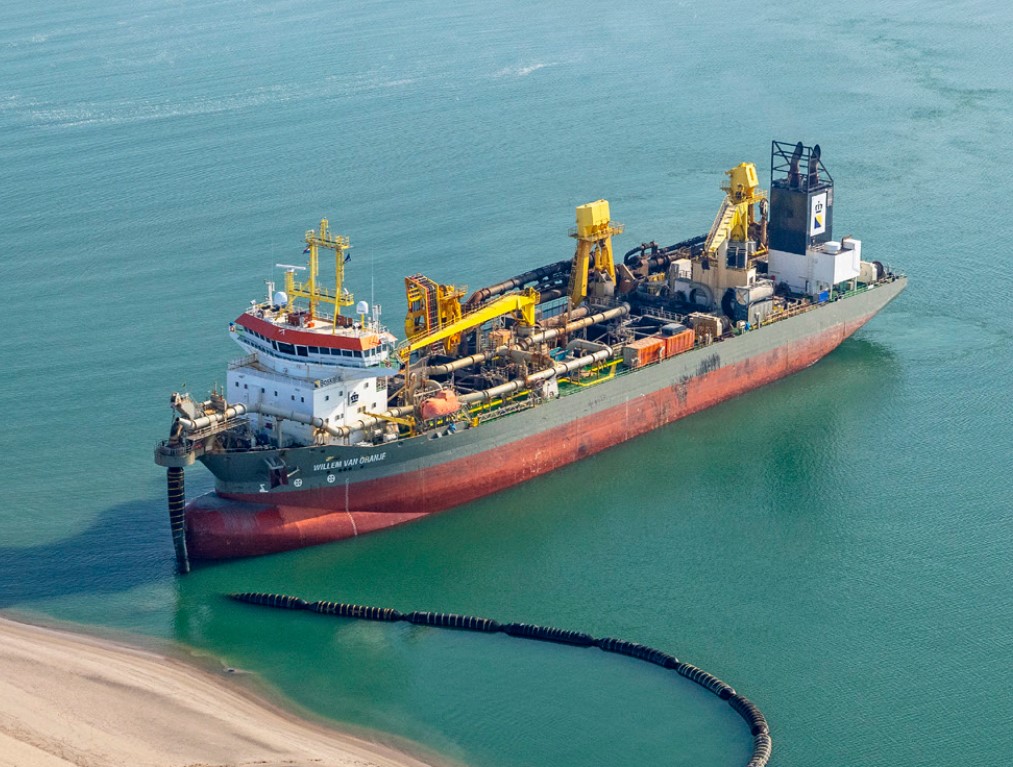 In the Dredging & Inland Infra segment, revenue increased by 46% compared to the same period in 2021 with a similar increase in EBITDA result.
Where the effects of COVID-19 led to major operational inefficiencies over the past two years on projects in Asia in particular, strong growth is now coming from large projects in that region.
In particular, the activities in Manila Bay have contributed to the strong revenue growth. Other noteworthy projects in progress include Tuas Terminal 2 and the Pulau Tekong Polder (both in Singapore), the Fehmarnbelt tunnel (between Denmark and Germany) and a large number of projects in the Netherlands.
The hopper fleet was well utilized thanks to activities in the Philippines and at the end of the second quarter the extended Prins der Nederlanden was re-commissioned.
Peter Berdowski, CEO Boskalis: "At Dredging, the dominant theme is our work in Manila Bay. The construction of the new international airport is the largest project in our history and the contours of the new land are now visible. In addition to the long-term deployment of our large dredgers, this project also provides a significant amount of local employment. Outside the Philippines, our colleagues were also very active with impressive projects, such as the construction of the Fehmarnbelt tunnel between Denmark and Germany and the protection of large parts of the Netherlands against climate change with the strengthening of dikes and coastal areas."
KEY FIGURES FIRST HALF YEAR 2022
Revenue: EUR 1.61 billion
(H1 2021: EUR 1.32 billion)
EBITDA: EUR 292 million including EUR 50 million exceptional gain
(H1 2021: EUR 226 million)
Net profit: EUR 116 million including EUR 37 million exceptional items
(H1 2021: loss EUR 72 million)
Order book: EUR 5.37 billion
(End of 2021: EUR 5.41 billion)
Given the strong results in the first half of the year and the magnitude and composition of the order book, Boskalis is in good shape for the rest of the year. The company expects a comparable operational and financial second half for the Dredging & Inland Infra sector. Due to the magnitude of the activities in Manila Bay, the progress will be a major determinant for the result.
Furthermore, the other large works in Singapore, Denmark and the Netherlands will also make a significant contribution. The utilization of the hopper fleet is expected to remain high and the utilization of the cutters will only increase to a limited extent.
For the full version of the 2022 half year report, including all the financial details, please click HERE.