Femern A/S, a Danish planning company charged with preparing the Fehmarnbelt Tunnel, is contributing to the green transition of transportation within the EU.
Earlier this week, the Fehmarnbelt Tunnel Project was featured in exhibition "The track to a successful TEN-T for a sustainably connected Europe" in the European Parliament in Bruxelles, Belgium.
The exhibition highlighted major European infrastructure projects under the Trans-European Transport Network (TEN-T).
On the opening day, Technical Director Jens Ole Kaslund, Femern A/S, had the opportunity to give a status of the tunnel project to European colleagues and stakeholders.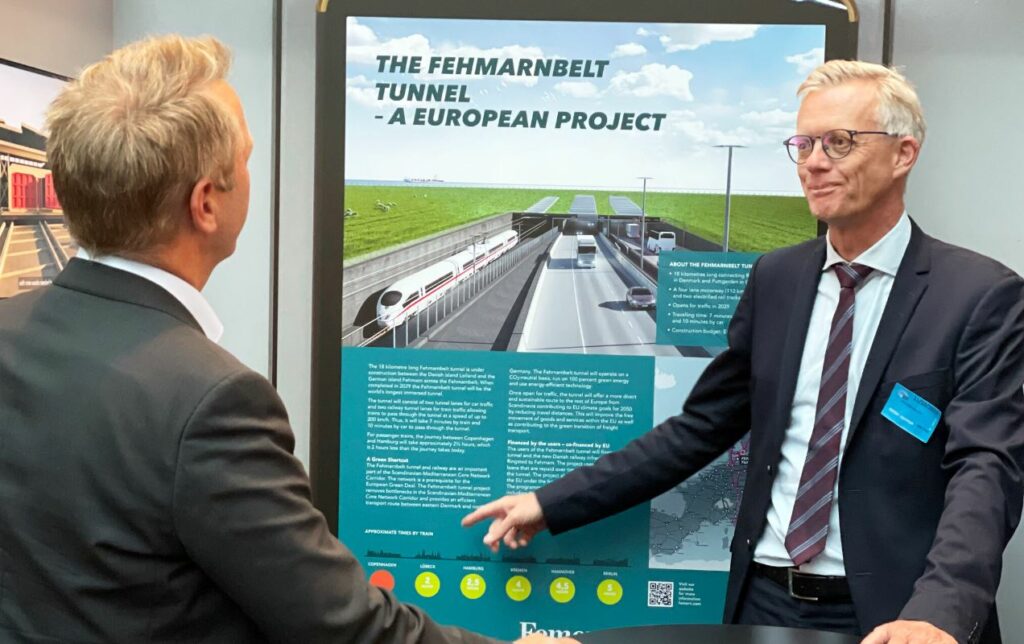 The Fehmarnbelt tunnel will remove a bottleneck, reduce travel time and strengthen links between Scandinavia and Central Europe.
When the Fehmarnbelt tunnel is completed, the journey between Rødbyhavn and Puttgarden will take 7 minutes by train and 10 minutes by car.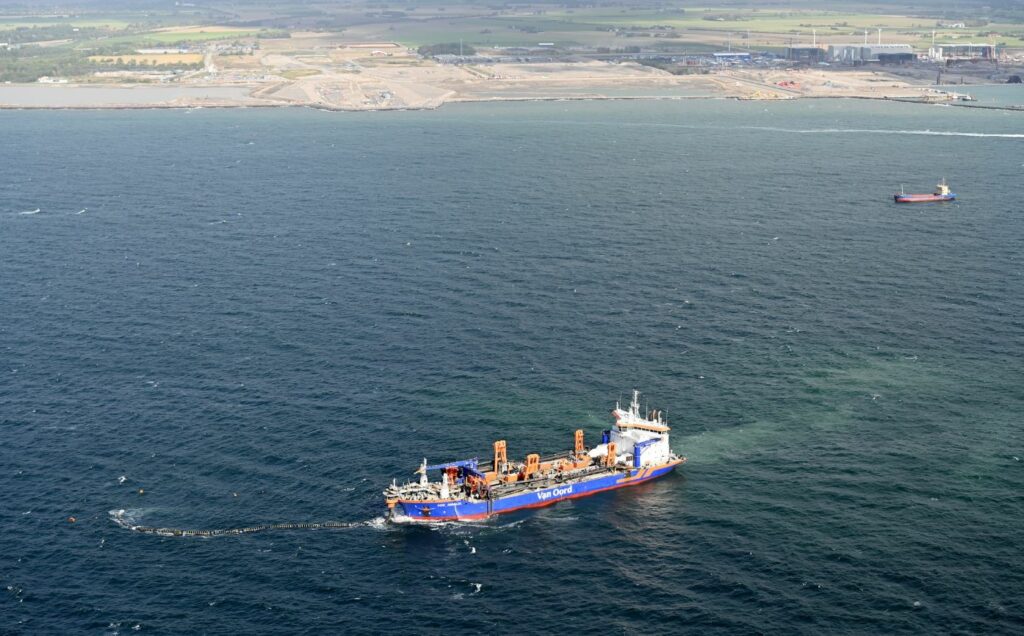 The Fehmarnbelt Fixed Link is part of a greener traffic corridor in Europe and will boost the transport of freight by electric trains.