ORN's first quarter results fell short of the target
Orion Group Holdings, Inc. (ORN) yesterday announced first-quarter results that fell short of the firm's projections.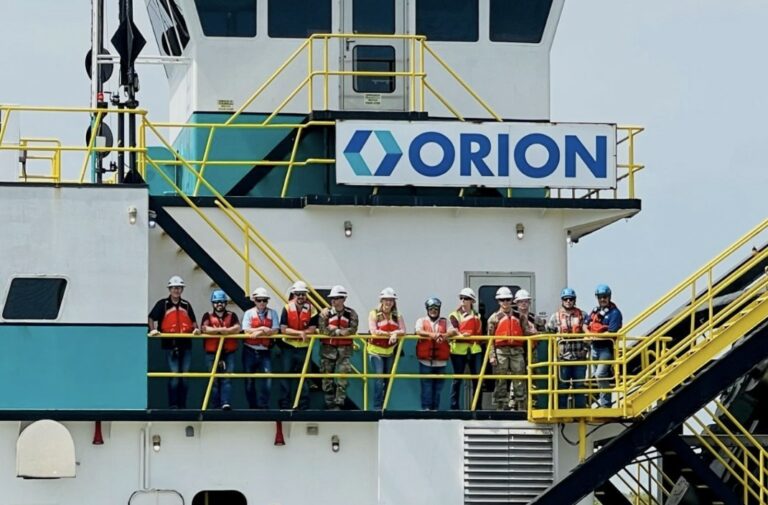 Contract revenues decreased 9.0% to $159.2 million from $174.9 million in the first quarter last year, primarily due to weather and customer delays in both businesses and a reduction of concrete segment revenue in central Texas.
"Our first quarter results did not meet our expectations, primarily due to timing issues, shortfalls and the continued wind down of legacy low-margin projects. Several of our projects experienced unexpected customer and weather delays in the quarter, impacting our production rates and ultimately our quarterly revenues and profitability," said Travis Boone, Chief Executive Officer of Orion Group Holdings.
Gross profit was $5.8 million or 3.7% of revenue down from $12.8 million or 7.3% of revenue in the first quarter of 2022.
Approximately half of this decrease was due to the impact of weather in Texas, which lowered labor and equipment utilization.
The rest of the remaining decrease related to clean-up of low-margin projects resulting in write-downs in both the marine and concrete businesses.
"First quarter results withstanding, we made great progress against our three-point strategic plan for improved financial performance. First, our initiative to restore profitability in the concrete segment is generating tangible results. Second, we are nearing the completion of our ABL credit facility, a key component in strengthening our financial flexibility. And finally, we entered into a contract for the sale of our East West Jones properties near the Houston Shipping Channel for a purchase price of $36 million. With these funding sources, we will have dry powder to make investments in the business to drive future growth," commented Boone.
Highlights for the quarter ended March 31, 2023:
Backlog and awarded contracts at the end of the first quarter totaled $1.1 billion;
Entered into a sales contract for the Company's East West Jones properties for a purchase price of $36 million,
Contract revenues decreased 9.0% to $159.2 million;
Net loss was $12.6 million or $0.39 per diluted share;
Adjusted EBITDA was negative $4.1 million.