USACE holds meting on Matagorda Ship Channel (VIDEO)
The U.S. Army Corps of Engineers' Galveston District held a Matagorda Ship Channel (MSC) Supplemental Environmental Impact Statement (SEIS) Open House in Port Lavaca, Texas, June 7, 2023.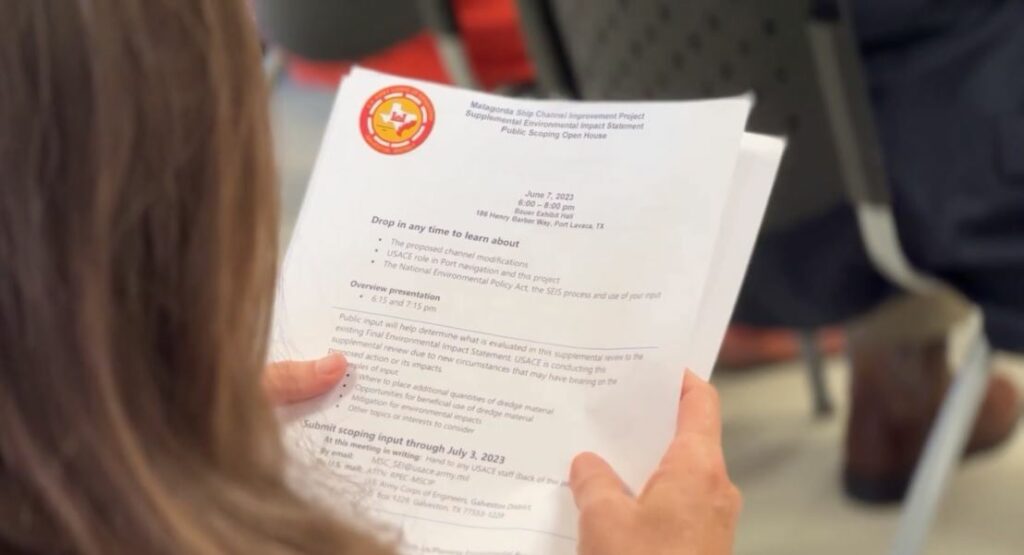 Galveston District Commander Col. Rhett Blackmon and staff traveled to the region to meet with stakeholders and the public regarding the MSC SEIS and how the public may submit comments directly to the district regarding their concerns.
The MSC was constructed in the 1960s to allow deep-draft vessels to travel between the Gulf of Mexico and Matagorda and Lavaca Bays.
The channel is part of Port of Port Lavaca – Point Comfort, a major seaport in the state and nation, and carries approximately 11.6 million tons of commerce annually.