Dredger BOXER ready for the Clarence Wharf campaign
Starting late this week, ML (UK) Dredging Ltd will be working in Portsmouth Harbour in the vicinity of Clarence Wharf.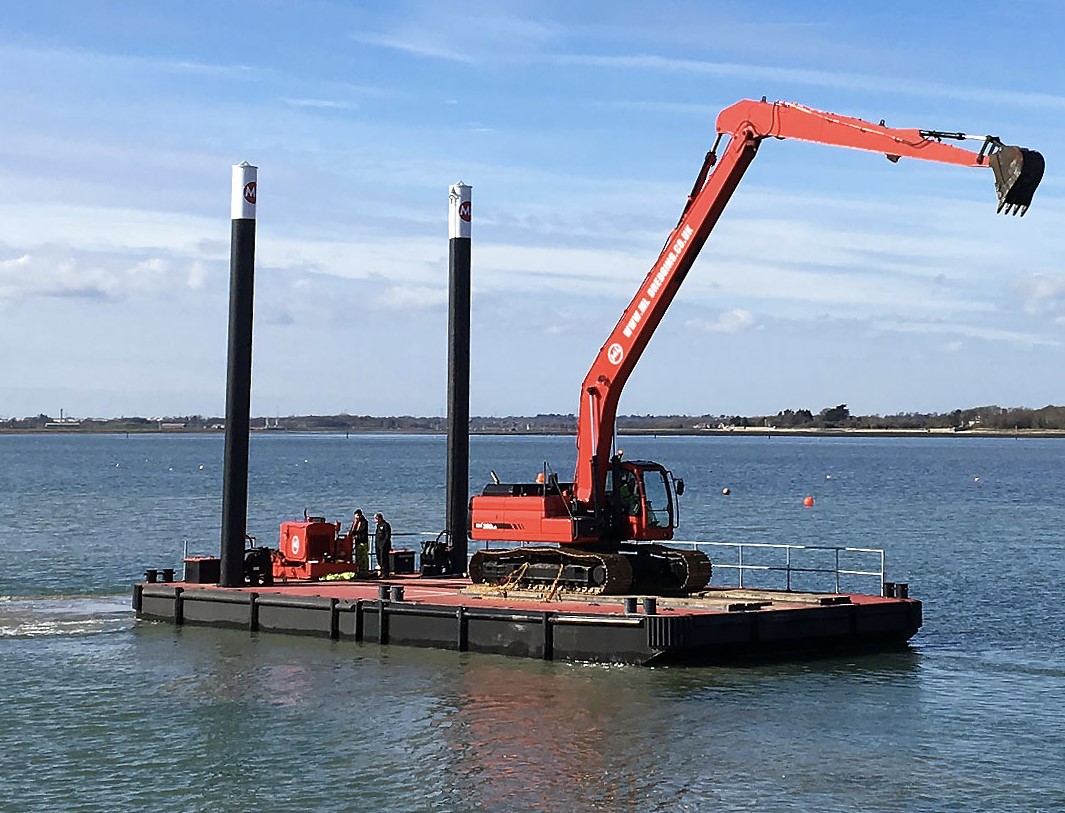 According to the King's Harbour Master Portsmouth, the contractor will conduct maintenance dredging of the Clarence Wharf within Cold Harbour located on the western side of Portsmouth Harbour.
The vessels conducting this task will be the backhoe dredger "BOXER" which will display the appropriate signals from the COLREGS when conducting operations.
Spoil from the dredging vessel will be loaded into the self-propelled barge, "SPLIT TWO" for disposal to the NAB Spoil Ground.
The project, commencing on 30 June 2023, will take approximately 3 weeks to complete.