Trafalgar Wharf dredging starting next week
ML (UK) Dredging Ltd. is about to begin routine maintenance dredging of the Trafalgar Wharf in Portsmouth.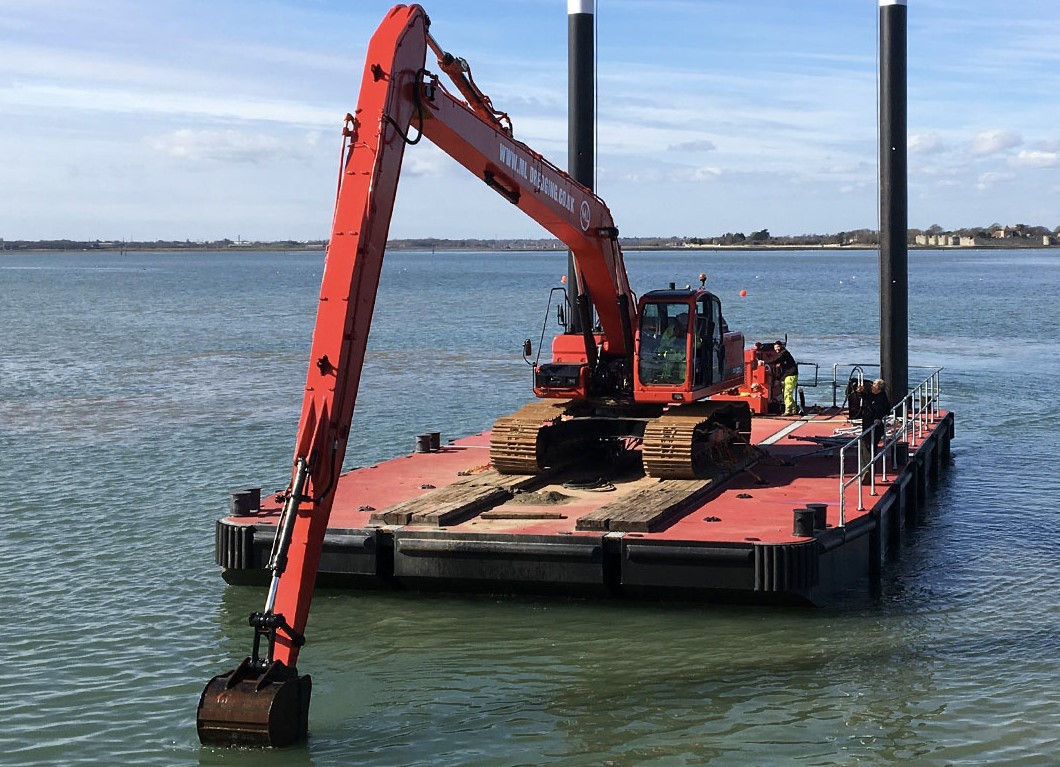 According to the KHM Portsmouth, the dredging of the Trafalgar Wharf and its Approach Channel is set to take place between 25 September – 17 October 2023.
The ML vessels conducting this task are task are the spud legged backhoe dredger "BOXER" (LOA 20m) assisted by the the self-propelled barge "SPLIT 2" (LOA 42m) being used in transporting the spoil to the Nab Spoil grounds.
The works are being conducted during daylight hours only. The vessel will display the appropriate signals from the COLREGS when conducting the operations, the Notice said.