Roberts Bank Terminal 2 project – October 2023 field studies
The Vancouver Fraser Port Authority is continuing field studies in October 2023 as part of ongoing environmental and technical work for the proposed Roberts Bank Terminal 2 Project.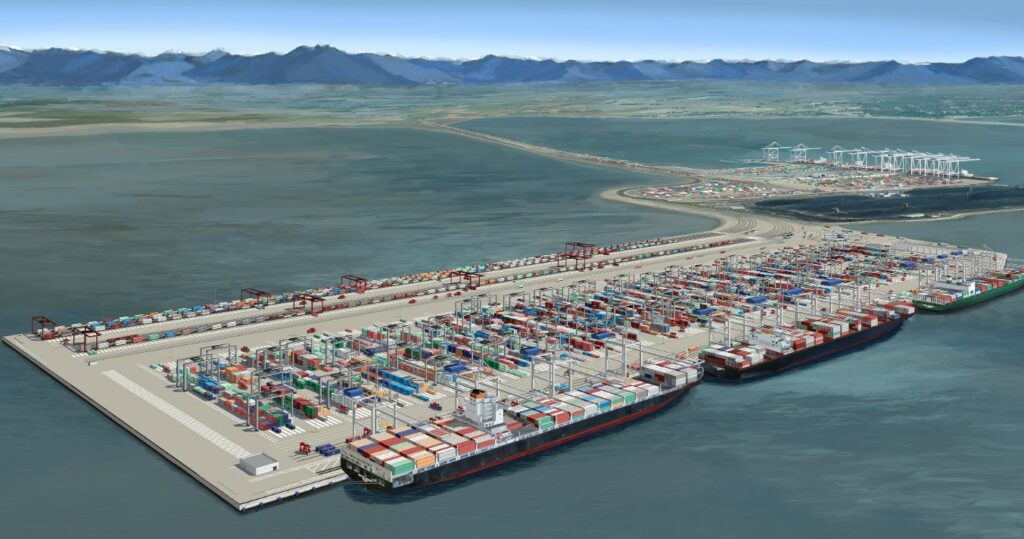 Read the October 2023 field studies information sheet to learn more about the planned field studies for the month.
The Roberts Bank Terminal 2 Project is a proposed new three‐berth container terminal that would provide 2.4 million TEUs of additional container capacity annually.
The main components of the proposed project are:
A new three-berth marine container terminal;
A widened causeway to the mainland to accommodate additional road and rail infrastructure;
An expanded tug basin to accommodate a second tug operations contractor.
The project has completed a federal environmental assessment by an independent review panel. In August 2020, the government requested Vancouver Fraser Port Authority to provide further information, through an information request.
After more than a year of additional technical work, consultation with 46 Indigenous groups, and engagement with federal agencies, the port authority has submitted their response to the federal government's information request.
The response included over 2,500 pages of new information on topics like enhanced measures to protect key species like juvenile salmon and southern resident killer whales, project benefits, and the offsetting plan.
Following the robust and science-based environmental assessment conducted by an independent Review Panel, the Government of Canada approved Vancouver Fraser Port Authority-led Roberts Bank Terminal 2 Project in April 2023.