INFRA Grant for PhilaPort
The U.S. Department of Transportation has awarded the Philadelphia Regional Port Authority a $25.5 million Infrastructure for Rebuilding America (INFRA) grant to complete the second phase of a multi-phase improvement plan at the Packer Avenue Marine Terminal.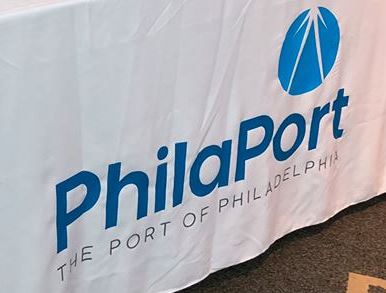 According to the official PhilaPort's announcement, the INFRA grant program provides dedicated, discretionary funding for projects that address critical issues facing the nation's aging infrastructure.
Among the 26 grant winners, PhilaPort is one of only two ports to receive funding and the only maritime-related project to receive funding in Pennsylvania.
The investment will add capacity to modernize the terminal, including deeper berth (45 feet) to match the depth of the Delaware River's main channel; two crane conversions from diesel to electric; and demolition and relocation/construction of a new temperature-controlled warehouse.