The North Shore Marine Terminal Project Up for Comment
The Canadian Environmental Assessment Agency is conducting a federal environmental assessment for the proposed Marine Terminal Project on the North Shore of the Saguenay, located 45 kilometers from the city of Saguenay, Quebec.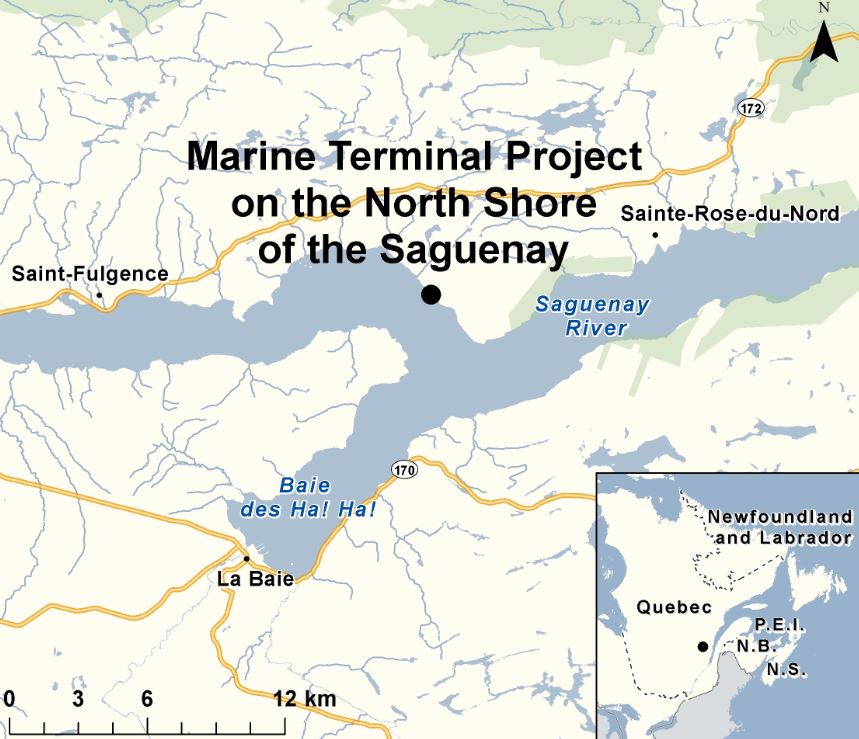 The Agency has invited the public and Indigenous groups to comment on the draft Environmental Assessment Report, a document that includes the Agency's conclusions and recommendations regarding the potential environmental effects of the project and their significance, the proposed mitigation measures, and the follow-up program.
The Saguenay Port Authority is proposing the construction and operation of a new multi-user marine terminal to service the north shore of the Saguenay River. The project involves the building of a wharf, a ship loader, silos, concentrate handling facilities and related buildings.
Deadline for sending written comments in either official language for the proposed project is August 10, 2018.