Backhoe Dredger 'Witton 2' Busy in Gosport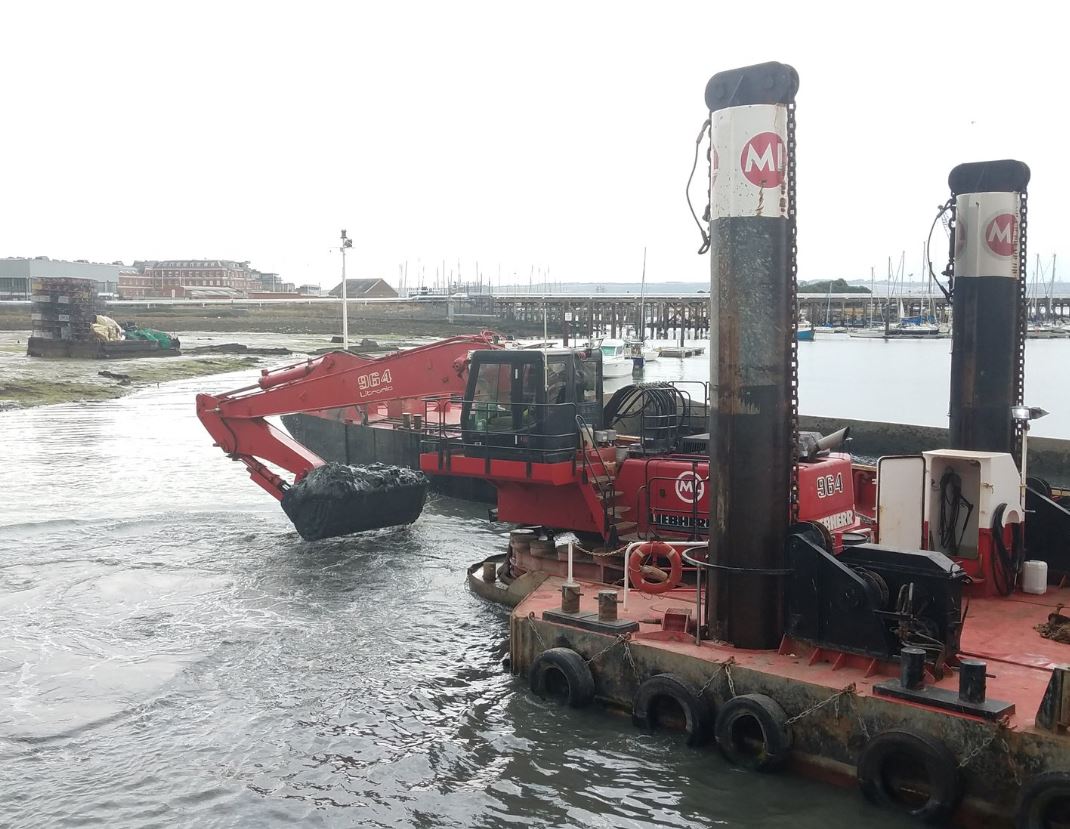 A routine maintenance dredging project has been ongoing for the last couple of days at Clarence Marine Engineering – the yard of the Gosport Ferry.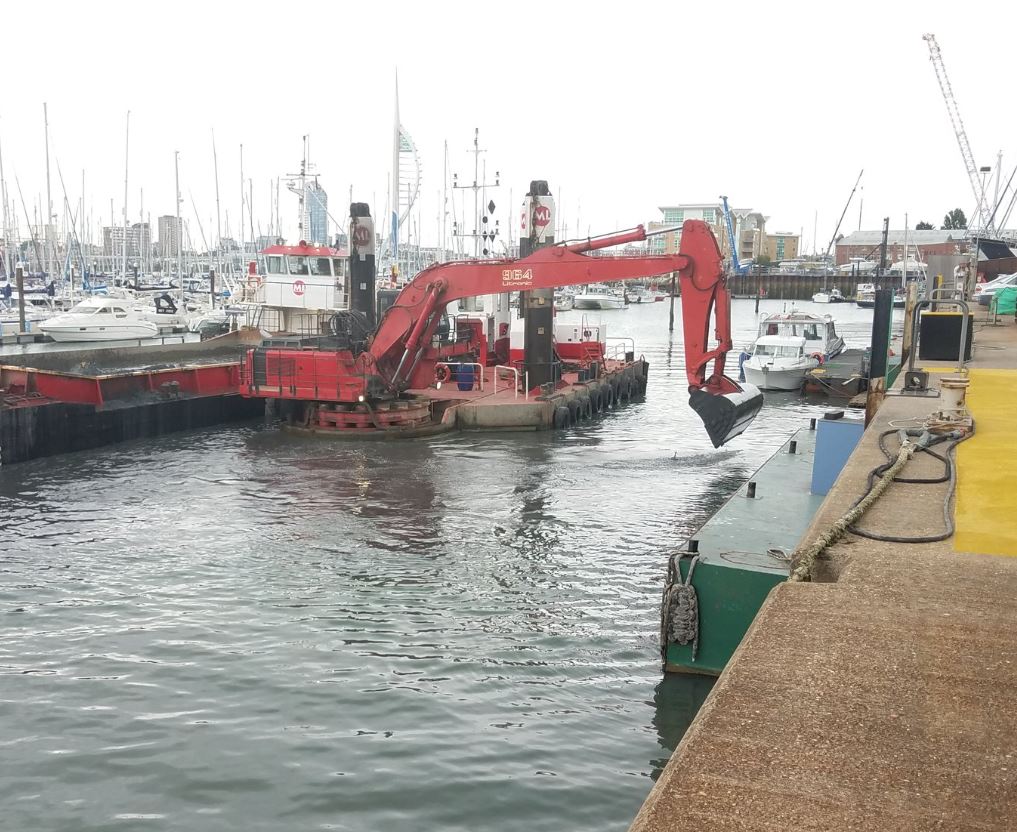 According to the NOTICE given by the Queen's Harbour Master Portsmouth, this dredging project will be carried out to the approach and berth at Clarence Marine Engineering on the western side of Premier Marina Gosport.
The contractor for the works, ML Dredging Ltd. started the operations on Monday (August 6) and will complete the project by August 21st 2018.
The vessel conducting this task is the 22.5m Backhoe Dredger 'Witton 2' which will display the appropriate signals from the COLREGS when conducting operations.
Spoil from the dredging vessel will be loaded into one of two self-propelled barges, 'Split Two' or 'Split Three' for disposal to the NAB Spoil ground.