Damen DOP350 Cleaning the Randle Reef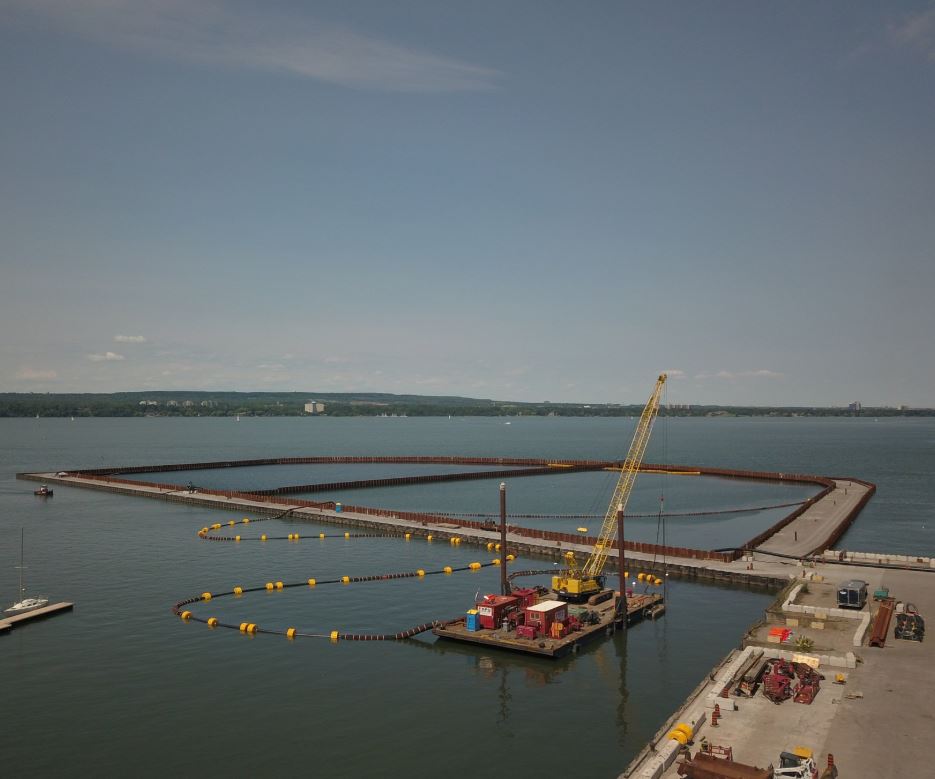 Fraser River Pile & Dredge (GP) Inc. recently took delivery of a Damen heavy-duty submersible dredge pump, the DOP350 that will be used to clean a contaminated harbor in the Great Lakes.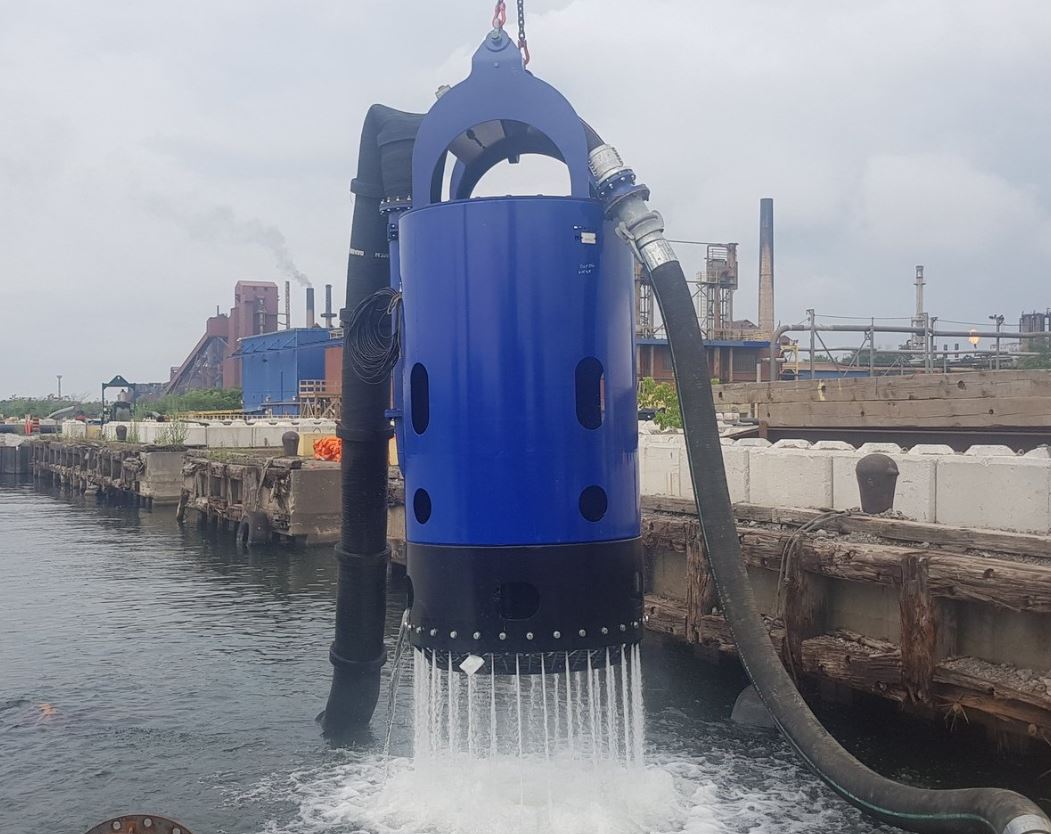 The Fraser River was contracted by Public Works and Government Services Canada to carry out the cleanup of the largest Canadian contaminated site on the Great Lakes, Randle Reef in Hamilton Harbor.
The site is approximately 60 hectares in size, and contains some 695.000m³ of contaminated sediment.
According to Damen, the scope of work for this clean-up project includes dredging of a half a million cubic meters of contaminated sediment, disposal of the sediment in an engineered containment facility, as well as the downstream water treatment.
To ensure all contaminates are dredged and to avoid over dredging of the underlying clean soils high accuracy dredging is required. As such the Fraser River is currently taking delivery of a project specific cutter suction dredge.
Prior to the arrival of this dredge onsite the Fraser River has procured a DOP350 to conduct dredging within close vicinity to infrastructure including sheet pile walls and docks.
The size of the DOP was based on the estimated production capability of the downstream water treatment plant. The balance of dredge slurry production and effluent outflow from the engineered containment facility into the water treatment plant is of critical importance to the success of this project.