Pulau Tekong, Singapore: Accolade for Royal HaskoningDHV
Royal HaskoningDHV has won the Innovative Engineering Award (Design) by the Housing & Development Board Singapore (HDB), for the engineering design of the polder development at Pulau Tekong which showcases a 400-year old Dutch engineering method in action.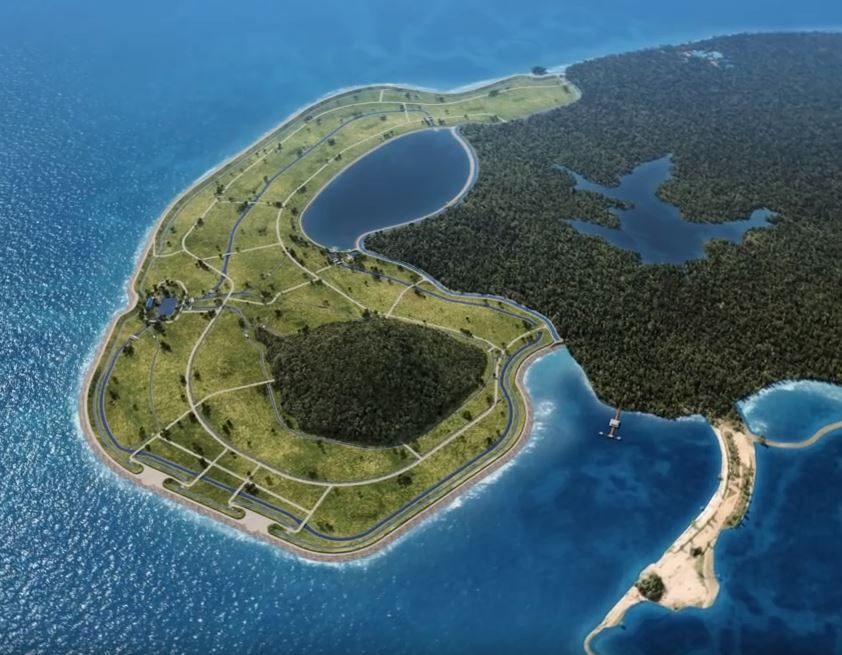 The design of the polder development in Pulau Tekong which uses a 400-year old Dutch engineering methods, won the inaugural Innovative Engineering Award (Design), under the To-Be-Built/Land Reclamation category, at the HDB Construction and Engineering Awards Ceremony on 3 September 2018.
The polder approach involves building a dike around the area to be reclaimed, and draining the water from it. This is a 400-year-old method established by the Dutch and used to create large parts of the Netherlands.
Unlike the traditional method of infilling with sand, the polder approach will substantially reduce the amount of sand needed for land reclamation and reap savings on upfront construction costs.
Designed by Royal HaskoningDHV with local partner Surbana Jurong, the polder will add 810 hectares of new land to Singapore. Construction began in 2018 and is expected to complete around 2022.
Commenting the latest news, Mark Van Zanten, Senior Project Manager for Royal HaskoningDHV, said: "We're proud to help build the future of Singapore and receiving this award is a great honor for the team. Our design was meticulously researched to provide new space in an innovative manner for Singapore."
The HDB Awards recognize HDB's industry partners for their contribution to developing well-designed and quality homes for Singaporeans.
This year, a new category, the HDB Engineering Award, was introduced to recognize civil and structural consultants and contractors for engineering excellence in the development of building and infrastructure project.