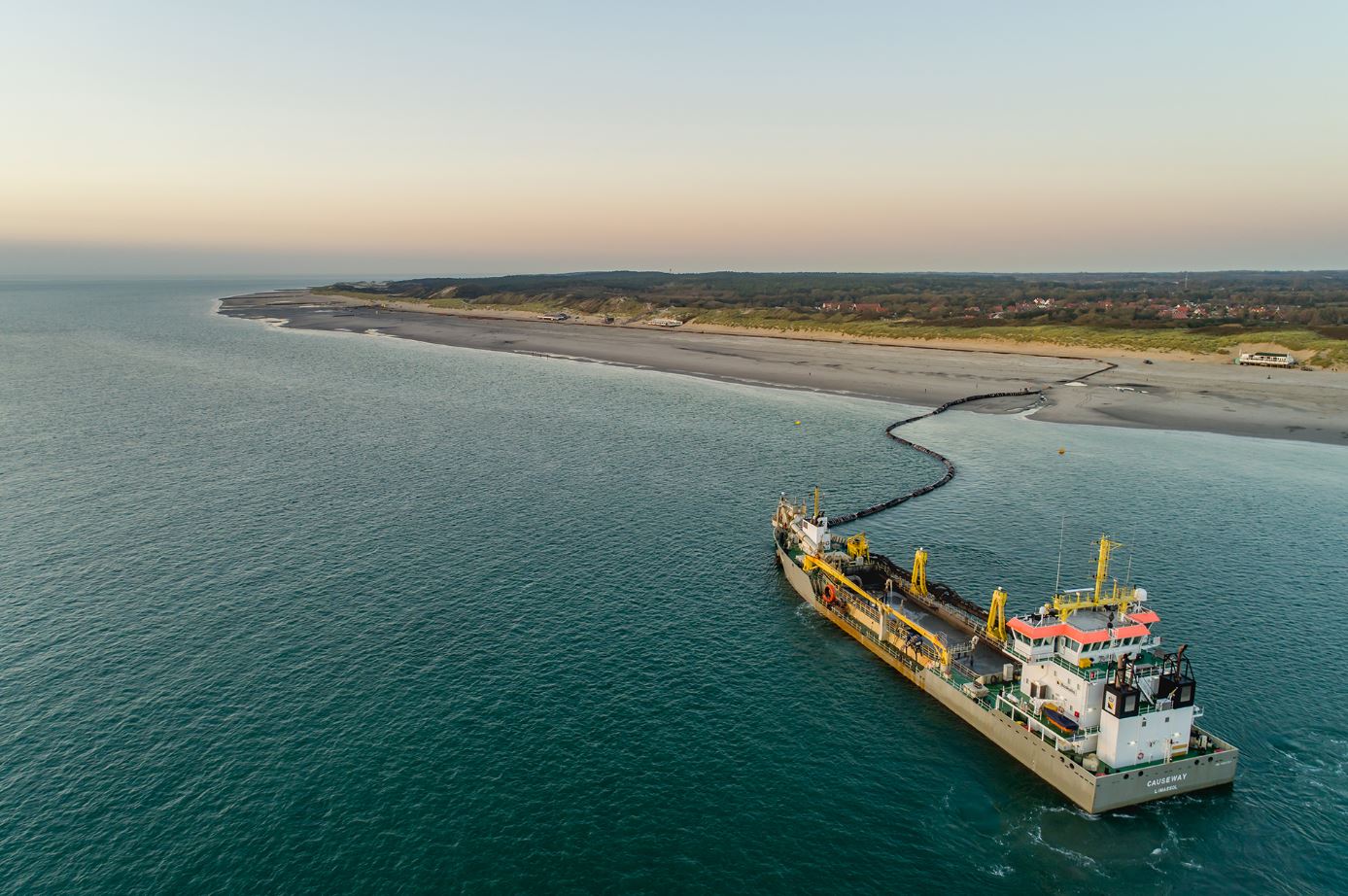 The International Association of Dredging Companies, the global umbrella organisation for contractors in the private dredging industry, officially released its Annual Report 2017 today. 
Prepared on behalf of the Board, the report gives an overview of IADC's state of affairs and diverse activities which were engaged by the association throughout the year.
Key projects as well as events undertaken or completed by IADC in 2017 are presented.
ACCOMPLISHMENTS FROM 2017
One of the major highlights from the year was the debut of the IADC's Networking Event.
Over 60 young professionals from around the world were brought together in Hilvarenbeek, the Netherlands, to discuss innovation and other developments in the dredging industry while becoming acquainted with IADC and its activities.
The Safety Award 2017 winner was Transport of Pipelines Optimization and the accolade was accepted by Mr Maarten Tronckoe of Jan De Nul at IADC's Annual General Meeting in Marseille, France.
The Young Author Award 2017 was given to Mr Jordy Boone at CEDA Dredging Days in Rotterdam, the Netherlands for the co-authoring and presentation of '1Dh modelling of transport and sedimentation inside a hopper of a trailing suction dredger'.
Each award winner was recognized with a respective article in Terra et Aqua.
PREPARING FOR THE FUTURE
All year, the association propelled its portfolio of projects toward completion. Some of these projects were set for launch in 2018 or beyond.
The Knowledge Center – a tool for IADC's website to optimize the presentation of its extensive, informative content –  went live on the IADC website to kick off 2018.
After 13 years, the association's quarterly publication Terra et Aqua received a makeover which was unveiled in March 2018.
Preparations for the CEDA-IADC guidebook Dredging for Sustainable Infrastructure by a team of expert authors continued as well as the planning of a conference to launch the publication which is set to take place in Amsterdam's Beurs van Berlage from 19-20 November 2018.
Photo: Image source: IADC