USACE Jacksonville: Palm Beach Dredging Plan on the Table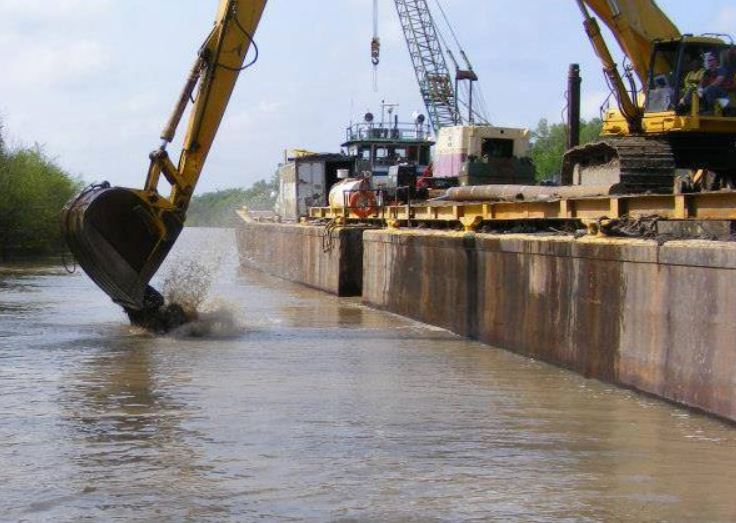 The Jacksonville District of the U.S. Army Corps of Engineers has received an application from the Town of Palm Beach, Florida, for the shoreline stabilization and water access activities, located in the Lake Worth Lagoon.
The applicant seeks authorization to stabilize the shoreline and improve water access at an existing marina by conducting the following activities:
install a 1,535 linear foot seawall a maximum of 24-inches waterward of the existing 1,551.4 linear foot bulkhead and shall be constructed two-feet higher than existing;
install 19,960 square feet (2,250 cubic yards) of limestone riprap to be placed along the toe of the proposed bulkhead and return wall near the bridge for a total distance of 1,550 linear feet, the riprap is to be placed a maximum of 13-feet waterward from the wetface of the proposed bulkhead at a 1:1.5 slope;
dredge a total of 88,660 cubic yards (15.9 acres) to depths ranging between minus 10.4 and minus 17.1 feet mean low water.
The material to be dredged will be placed within the previously permitted Tarpon Cove restoration area (SAJ-2017-01527 (SP-LCK) to fill the existing dredge hole. The proposed dredging will be conducted through the use of a barge mounted excavator, according to the announcement.
The project site is located at 320 South Lake Drive (P.C. N. 50-43-43-23-05-020-0010), in Section 23, Township 43 South, Range 43 East, in Palm Beach, within Palm Beach County, Florida.