President of Ghana Tours Odaw River Dredging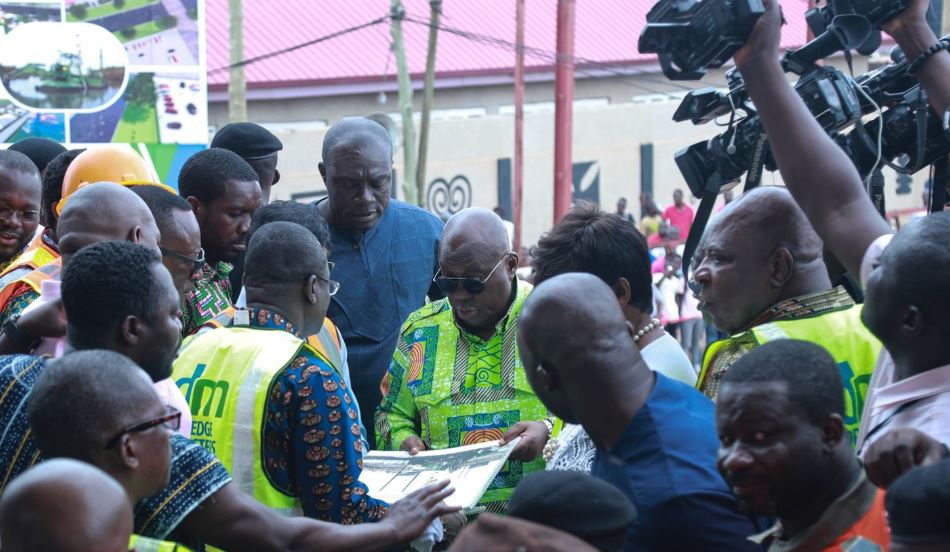 The President of Ghana, Nana Addo Dankwa Akufo-Addo, inspected ongoing dredging works on the Odaw River in Ghana's capital Accra yesterday.
During the visit, the site engineer, Wise Ametefe, informed the president that the current dredging works are not limited to the Odaw River only, but to the Korle Lagoon and to the estuary.
According to Ametefe, the dredging operations will be conducted in the following days at Caprice, Avenor and Agbogbloshie, all in Accra, and in the Korle Lagoon as well.
The site engineer stated that, upon the project's completion, a number of recreational facilities will be constructed on the site of the Odaw River, as part of the Lower Korle Lagoon Redevelopment Project, and urged residents living around the River to desist from throwing refuse into the river, as it has made the process dredging quite difficult.
The site engineer assured Akufo-Addo that the Odaw River dredging program will be completed in 18 days, to which the president responded: "I will come back in 18 days to check."  
Related news
List of related news articles