Port Houston at USACE's Summer Stakeholder Partnering Forum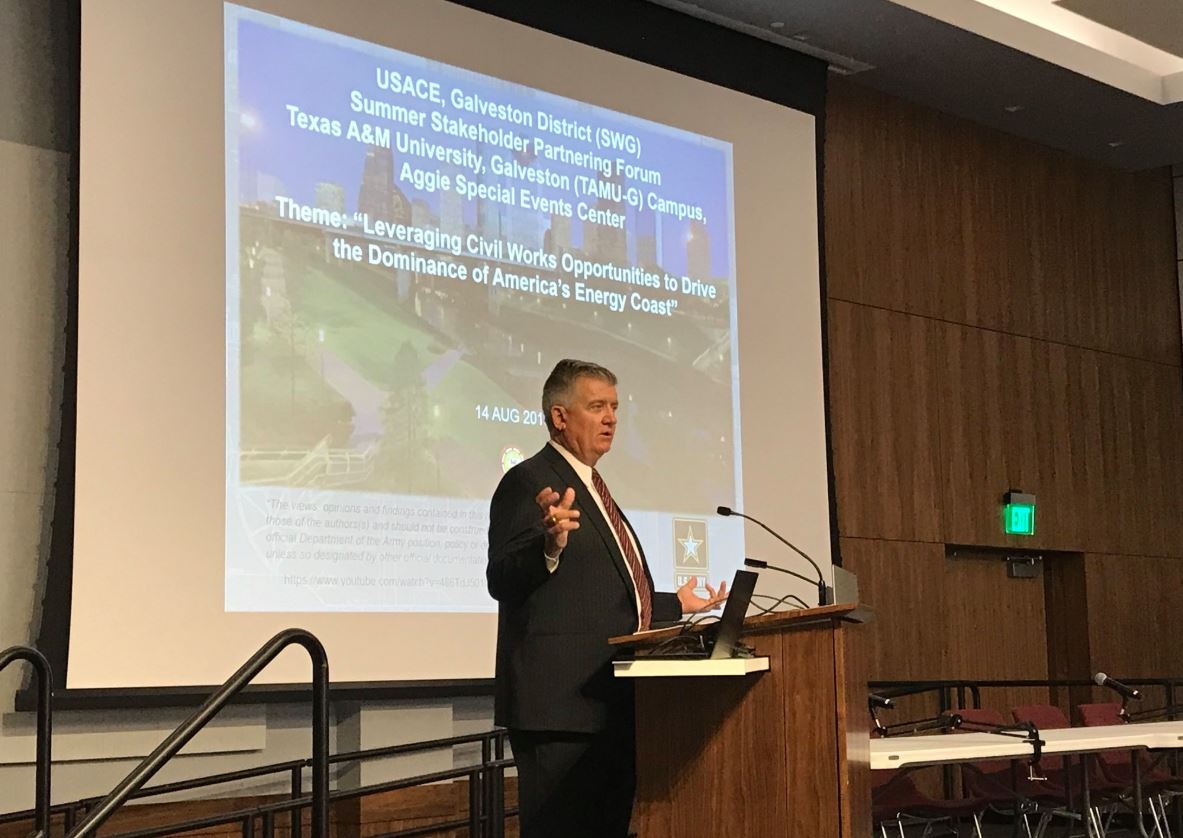 Port Houston attended the Galveston District, U.S. Army Corps of Engineers' Summer Stakeholder Partnering Forum with local industry members and Corps representatives at Texas A&M University Galveston Campus earlier this week.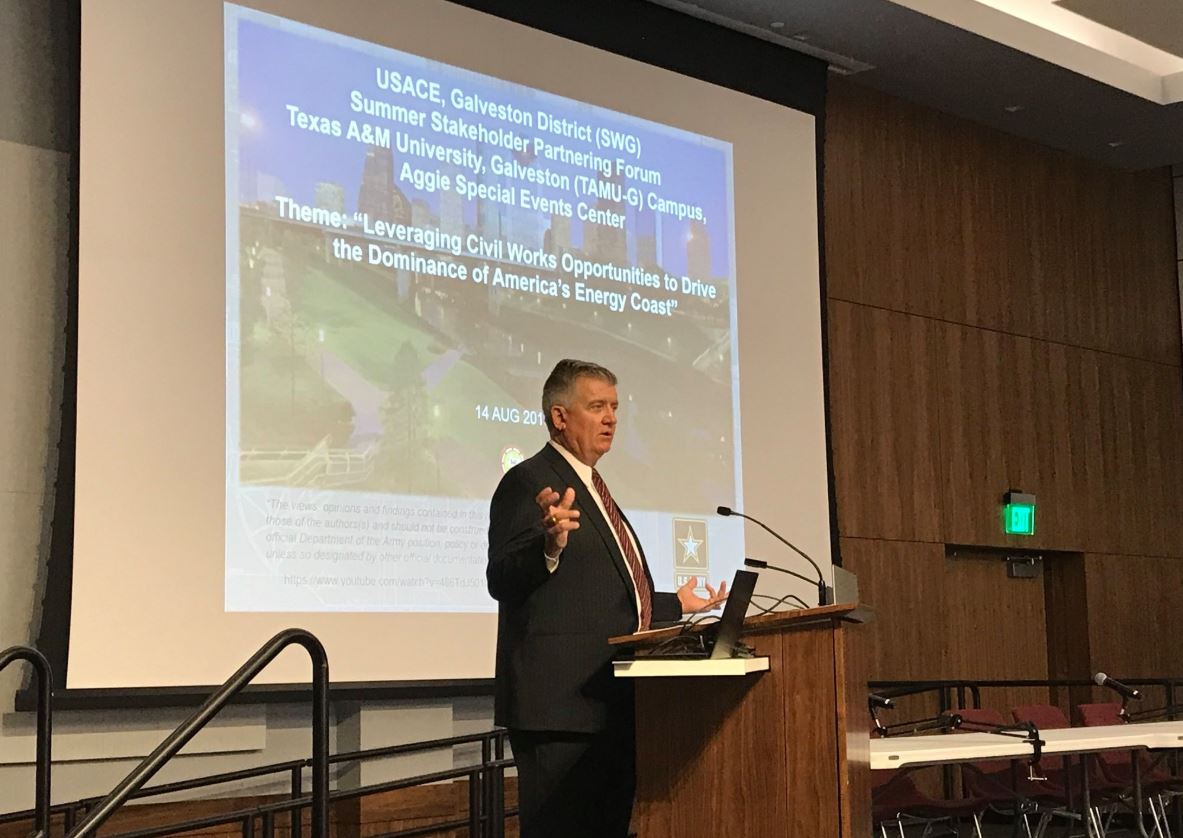 During the event, Executive Director of Port of Houston Authority, Roger Guenther, provided remarks on behalf of the Texas Ports Association as well as Port Houston, highlighting the importance of the Houston Ship Channel Improvement Project.
The U.S. Army Corps of Engineers' study of potential improvements to the Houston Ship Channel is nearing completion, Port Houston reported recently.
The study, that began in 2015, has been conducted in partnership with Port Houston and has examined the feasibility and national benefits of various widening, deepening and other improvements for the channel.
According to the Port Houston's release, this will be the eleventh major improvement project to the waterway over its century and a half history.
The improvements being studied seek to ensure that the waterway safely continues to accommodate the growth of commerce in the greater Houston region.