Bacton to Walcott Sandscaping Scheme Opens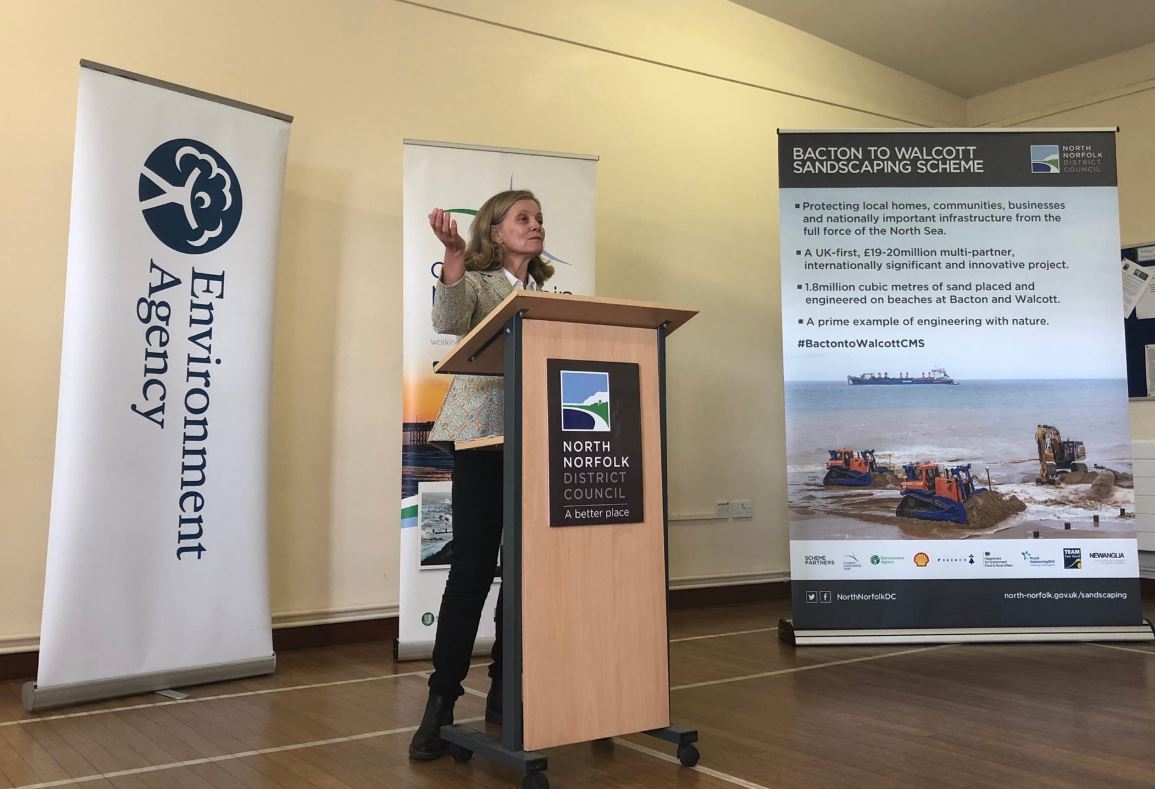 Van Oord, working as part of Team Van Oord, has successfully completed the Bacton to Walcott Coastal Management (Sandscaping) Scheme and the project was officially handed over to client North Norfolk District Council (NNDC) during the festive ceremony today.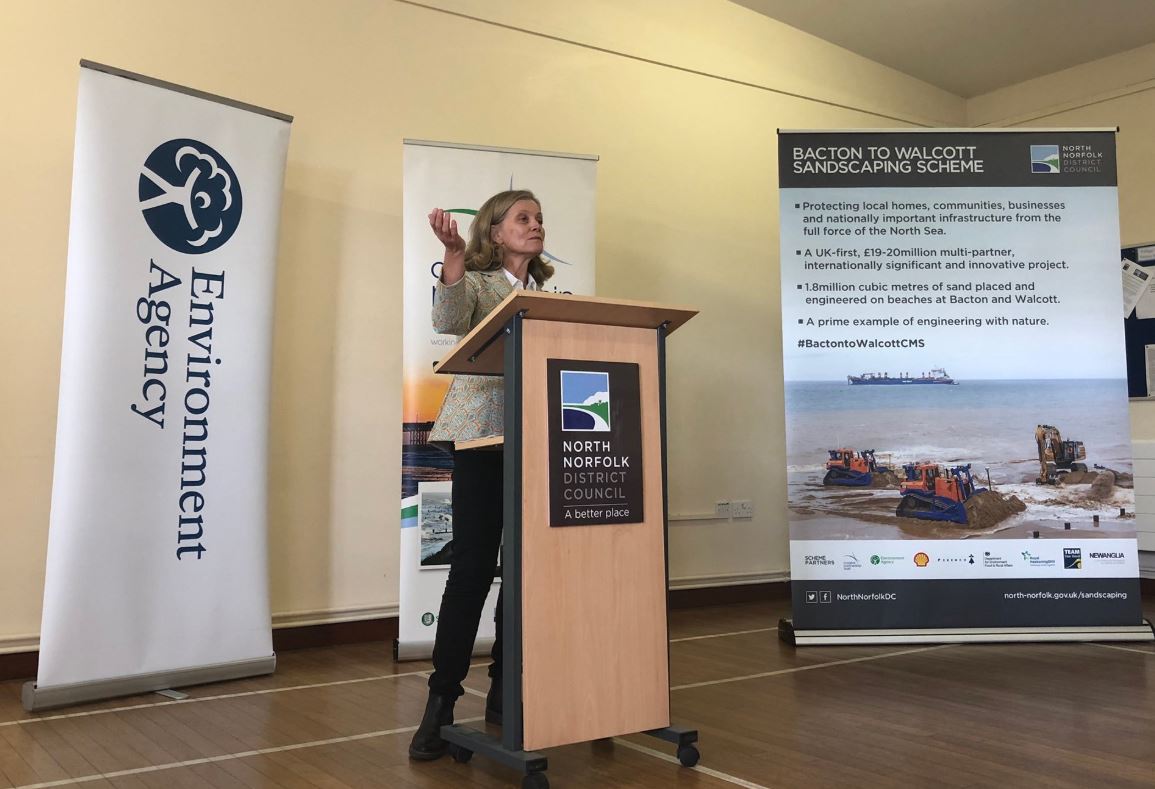 Bacton to Walcott Coastal Management Scheme is the UK's first ever sandscaping coastal flood scheme. The project is being carried out by Van Oord and Royal Haskoning DHV, working on behalf of NNDC.
In front of the existing gas terminal and between the villages of Bacton and Walcott, Van Oord's trailing suction hopper dredger HAM 318 deposited 1.8 million cubic meters of sand over a total length of 6 kilometers to protect the stretch of coastline from erosion.
Much of the placed sand serves to protect the huge, strategically important gas terminal, said Van Oord.
The extra sand that Van Oord placed will be carried by the current along the Norfolk coast and end up on the coastline further south by natural processes.
The project, designed by Royal Haskoning DHV, is an export product based on the Dutch Sand Motor.