IADC Dredging for Sustainable Infrastructure Conference in India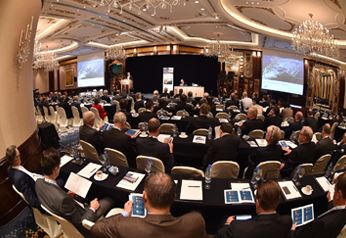 The International Association of Dredging Companies (IADC) has announced that their event, named 'Dredging for Sustainable Infrastructure Conference', will take place on Friday, 18 October, 2019, at the Leela Palace Hotel in New Delhi, India.
With growing environmental awareness and increasing climate pressures on low-lying deltas, modern-day society puts incredibly strong demands on the sustainability of water infrastructure projects, said IADC.
"Classic approaches towards the design and implementation of such projects are no longer sufficient. Instead, radically different methods are needed. They demand multidisciplinary project teams to adopt entirely new ways of thinking, acting and interacting," according to IADC.
About the event
At this conference, attendees will experience what it means to apply this new approach in practice. New avenues towards the development of sustainable water infrastructure will be explored.
Key enablers to make this happen will be discussed, including the issues of:
stakeholder engagement;
valuation of ecosystem benefits;
adaptive management of dredging projects;
beneficial use of dredged materials.
The speakers are industry experts, scientists, practitioners and project owners with backgrounds in engineering and environmental sciences. There will be many opportunities for participants to engage with each other during the program, enhancing knowledge exchange and transfer.