Manson Construction has just released this amazing photo – the view from the H.R. Morris while working on the Channel Islands and Port Hueneme Harbors Maintenance Dredging project in Ventura County, CA. 
Navigating the Channel Islands Harbor will continue to be safe and downcoast beaches will receive an influx of much-needed sand thanks to this dredging work.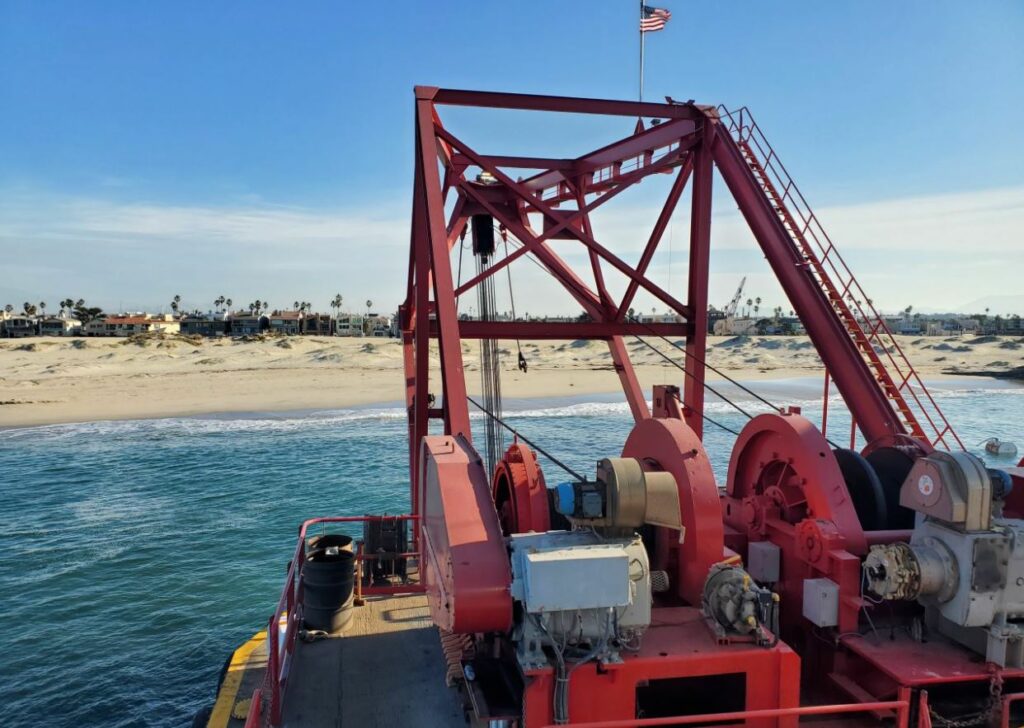 The hydraulic dredger H.R. Morris is conducting maintenance dredging of the Channel Islands Harbor entrance on a 24-hour basis.
The dredging activity will be taking place in various locations in and around the harbor entrance and sand trap area.
USACE typically dredges every two years under legislation that authorized the small craft harbor and sand trap to be built in the early 1960s.
The harbor was designed to trap sand to prevent loss to the submarine canyon off of Port Hueneme and to provide dredged material for beach replenishment for downcoast beaches.