Foyle and Marine Dredging Ltd last week took delivery of a Rammer 5011E, Rock Hammer, for use on the dredgers Dinopotes and Aoibheann.
This state of the art rock hammer offers the latest in the rock breaking technology with innovative features that prevent damage to the hammer and loss of production, the company said.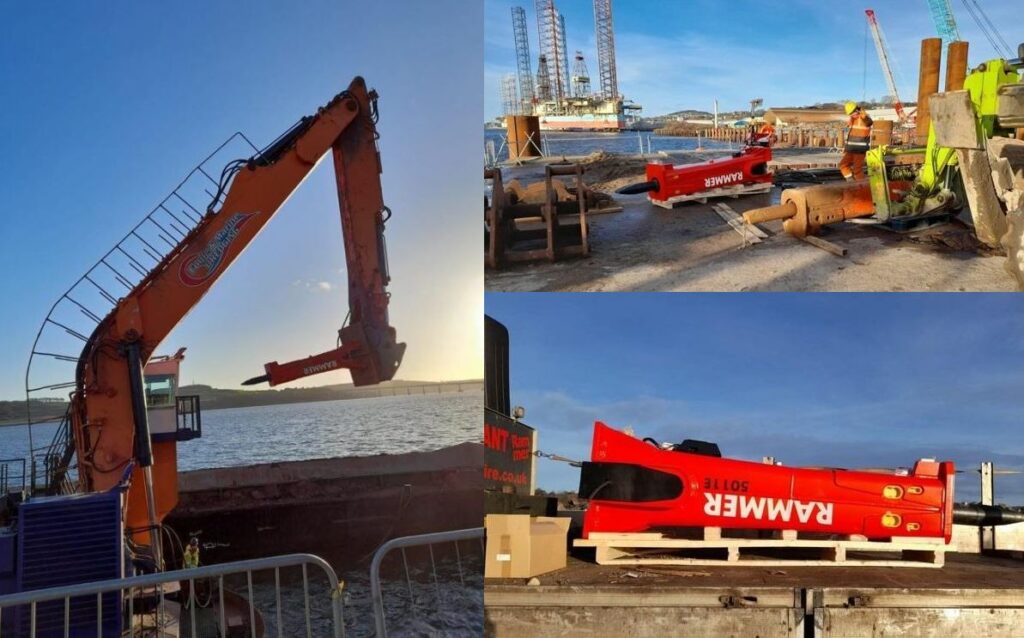 The 4,750 kg Rammer 5011E hammer is suitable for carriers between 43 and 80 tons.
Designed by using a revolutionary new operating principle which combines stroke length, blow energy and Rammer's idle blow protector, allowing the hammer to be adjusted to match individual carriers and applications, improving hydraulic efficiency and safety.
This piece of equipment comes with the remote monitoring hardware RD3 installed.
The hammer was supplied by Murray Plant, Rammer UK agent.