Winter Bros Material opts for Custom Dredge Works
Custom Dredge Works has announced the launch of a new 14" electric chain-ladder cutter suction dredge to mine sand and gravel for Winter Bros Material Co.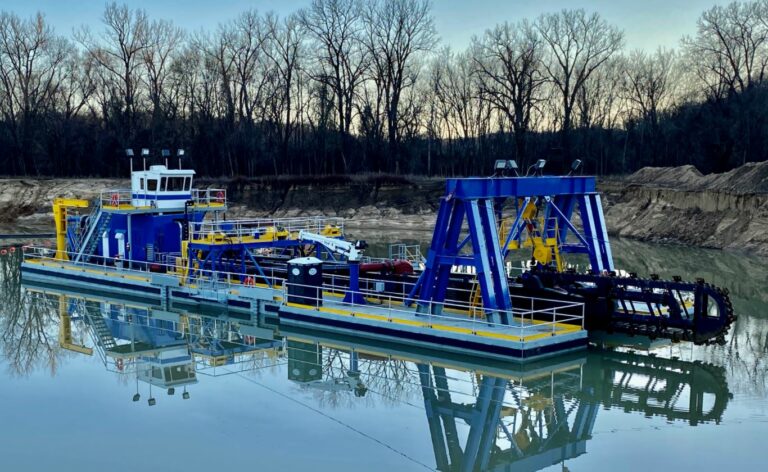 Winter Brothers recently opened a new mining operation on the west bank of the Meramec River just outside of Arnold MO.
"The new operation is now well underway with the christening and launch of a new 14" electric dredge that was designed and built by Custom Dredge Works specifically for the unique mining requirements of the mine's Meramec Aggregate deposit," the company said.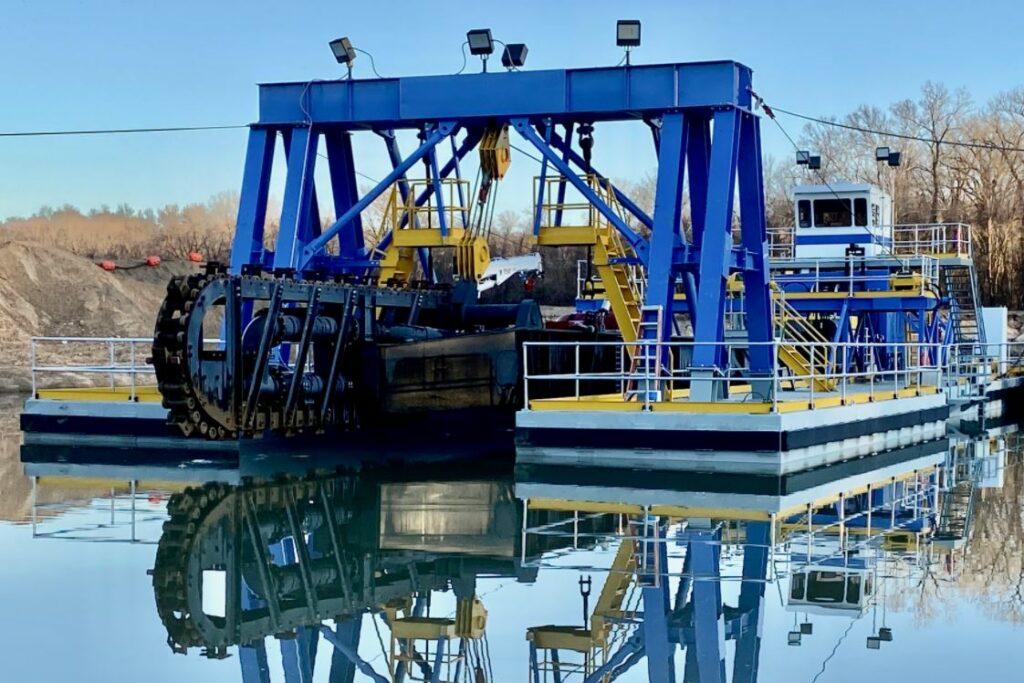 The Mine Supervisor, Jerry Gunter, said: "With our deposit we really don't need a Cutterhead to break the material up. It is free flowing material, and really sluffs off and flows pretty easily to the suction mouth of the dredge. However, we do have a small percentage of basketball sized rock in our deposit. The chain does a good job of removing the rock from the cutting area and keeping the suction mouth clear and uncluttered."
"Conversely, a Cutterhead has the tendency to allow the rock to continually get 're-handled' and often times that rock will collect or pile up around the suction mouth, which in turn impedes the production of the free-flowing material we enjoy."
"All of our other Dredges and Wheel Loaders are diesel powered, so we have at least five large diesel engines that we have to do maintenance on, which includes refueling, oil changes, replacing air filters and the occasional engine rebuild," concluded Gunter.