H2Ohio Initiative creates wetland in Buckeye Lake
Ohio Governor, Mike DeWine, and Ohio Department of Natural Resources Director, Mary Mertz, last week announced details of a new H2Ohio wetland project that will help prevent harmful algal blooms on Buckeye Lake.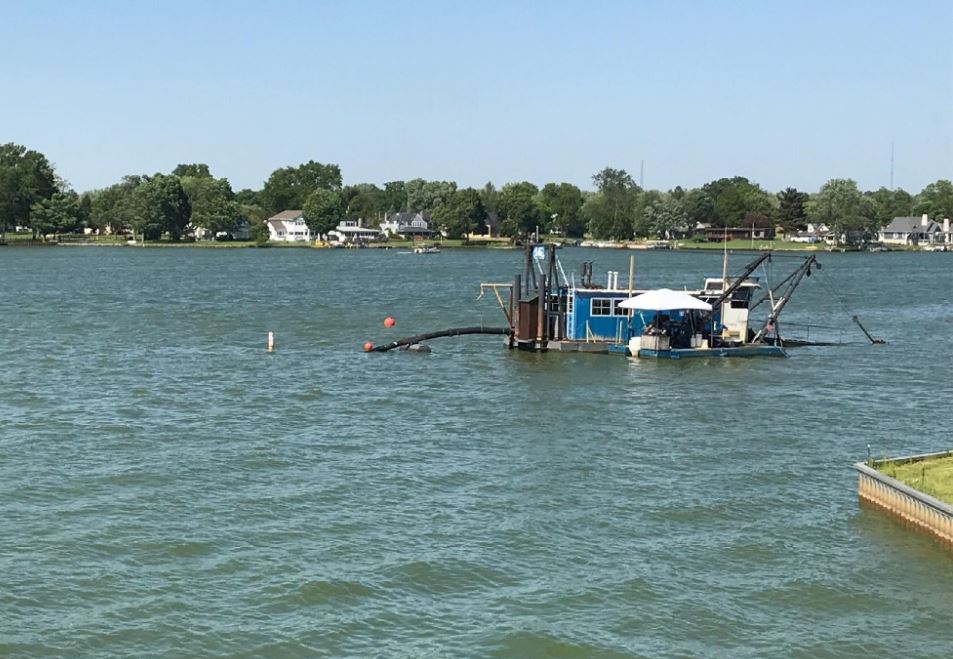 The Brooks Park Wetland Creation and Water Quality Initiative will create a wetland complex along Murphy's Run, a tributary located to the south of the lake, to filter out excess nutrients and sediment runoff in stormwater before the pollutants enter Buckeye Lake and contribute to the growth of toxic algae.
"Buckeye Lake has been regularly experiencing algal blooms since 2010, the result of agricultural nutrient runoff and other pollutants freely entering the water for decades," said Governor DeWine. "Reversing this damage will take time, but we must begin implementing long-term solutions now so that we can enjoy the lake in the future."
This H2Ohio project will redirect Murphy's Run through a newly constructed wetland that will filter out excess fertilizer nutrients such as phosphorus and nitrogen before they flow into Buckeye Lake.
A second wetland will be created nearby to trap additional contaminants that flow into the area when water levels rise during storms.
To stop pollutant-carrying sediment from travelling down Murphy's Run and into the lake, an in-stream silt trap will also be constructed as a component of the project
In total, the project is expected to prevent up to 1,620 pounds of nitrogen, 784 pounds of phosphorus, and 437 tons of sediment from entering Buckeye Lake each year.
The Brooks Park Wetland Creation and Water Quality Initiative is one of several local and state initiatives on Buckeye Lake that are working to reduce algal bloom severity, including ODNR's annual dredging of the lake to remove nutrient-rich sediment that has settled in the water.
The project joins dozens of other H2Ohio wetland projects underway right now including the Oakwoods Nature Preserve East and Oakwoods Nature Preserve West in Hancock County, Redhorse Bend Preserve in Sandusky County, the Forder Bridge Project in Paulding County, the Fruth Wetland Nature Preserve in Seneca County, the St. Joseph Confluence Reconnection in Williams County, the Van Order Wetland and Forest Restoration in Henry County, the wetland area east of the Andreoff Wildlife Area in Wyandot County, and Sandusky Headwaters Preserve in Crawford County.