Boskalis' Odin busy at Fehmarnbelt
Work on the Fehmarnbelt Tunnel's area east of Rødbyhavn is in full swing now, Femern reports.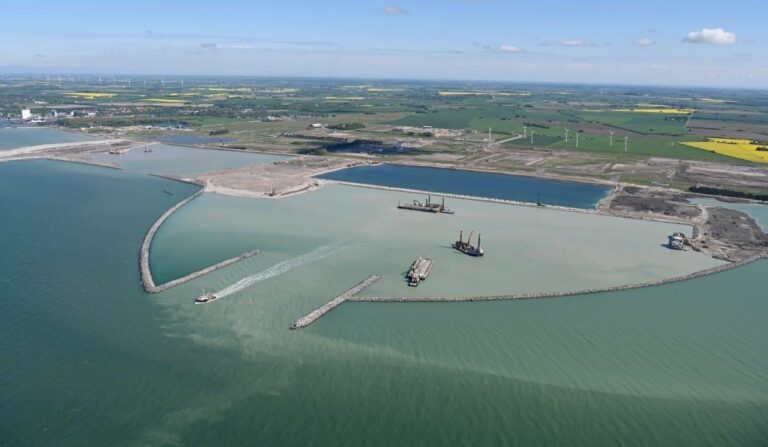 Excavation operations in the harbor pool have been boosted in the form of Boskalis' backhoe dredger Odin.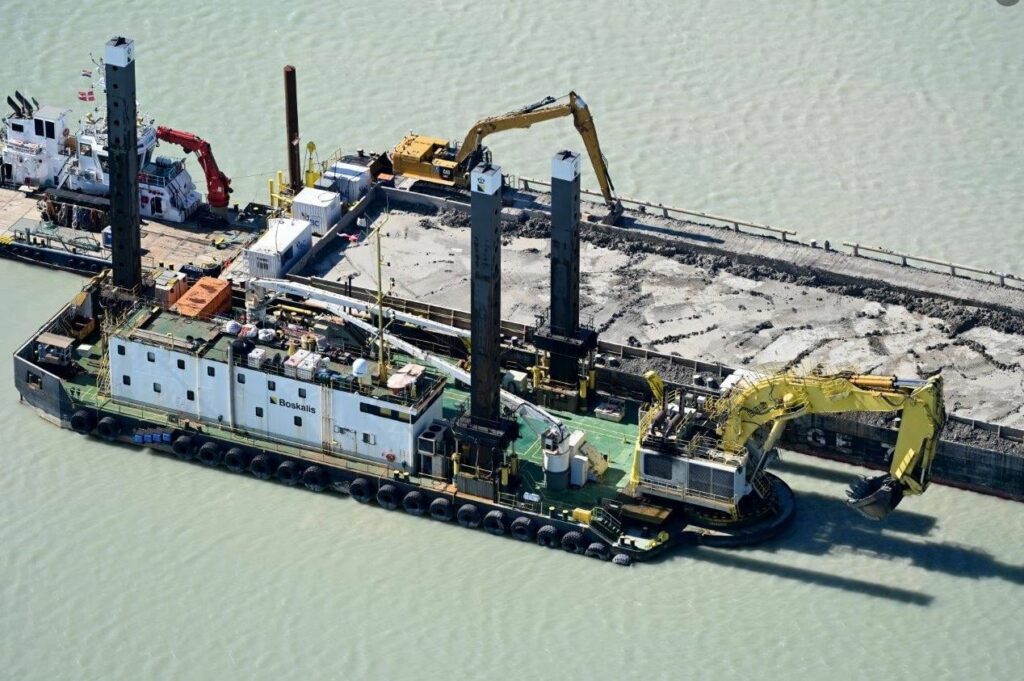 The Fehmarnbelt link will be built as an immersed tunnel between Rødbyhavn on Lolland and the German island of Fehmarn.
In contrast to a bored tunnel, an immersed tunnel is made up of hollow concrete elements, cast on land and assembled section by section to form the tunnel.
A trench for the tunnel must first be dug in the seabed in order to build the Fehmarnbelt link. This trench will be up to 60 metres wide, 16 metres deep and 18 kilometres long.
In total, some 19 million cubic metres of stone and sand will be excavated from the seabed. This will be used to establish approximately three square kilometres of new natural areas on Lolland and, to a lesser extent, on Fehmarn.