World's largest container ship arrives at Port of Felixstowe
The world's largest container ship – Ever Ace – has made its maiden call at Hutchison Ports Port of Felixstowe.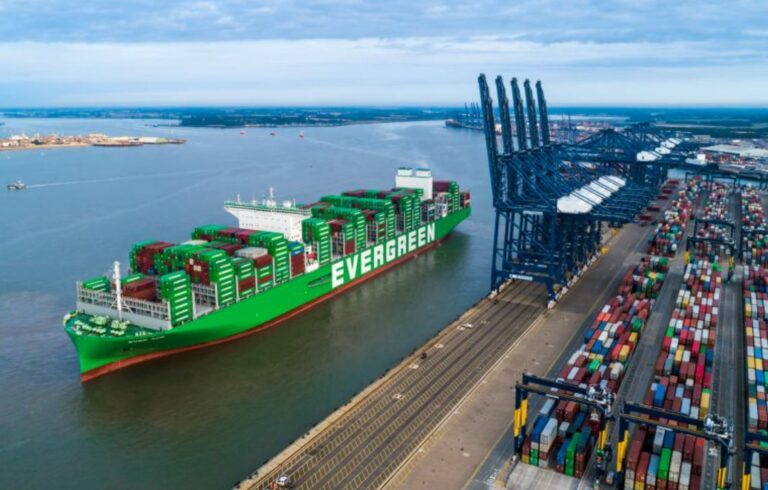 Operated by Taiwanese line Evergreen Marine, the 24,000TEU capacity vessel arrived at the UK's largest container port from Hamburg, having started its voyage at Qingdao in July.
Chris Lewis, Chief Executive Officer at the Port of Felixstowe, said: "We are delighted to welcome the Ever Ace on its maiden call at the Port of Felixstowe. Our relationship with Evergreen dates back to 1979 when Evergreen launched its first Asia-Europe service."
"The scale of growth since then has been nothing short of staggering; those first ships had a capacity of just 1,200TEU, one-twentieth of the number the Ever Ace can carry."
Work is due to begin this autumn to increase the depth of the main approach channel into the port.
Undertaken by Harwich Haven Authority and due for completion in 18 months, the £120 million program will increase the depth of the channel from 14.5 metres to 16.0 metres below chart datum.
"The channel deepening will give Felixstowe unrivalled access for the largest container ships and complements work completed in July to deepen Berth 7 at the port to 16.5 metres. Further work to deepen Berths 6, 8 & 9 is scheduled for 2022," Hutchison Ports said.