GIWW excavation work continues
Excavation work continues on the Gulf Intracoastal Waterway (GIWW) following Hurricane Ida, USACE said.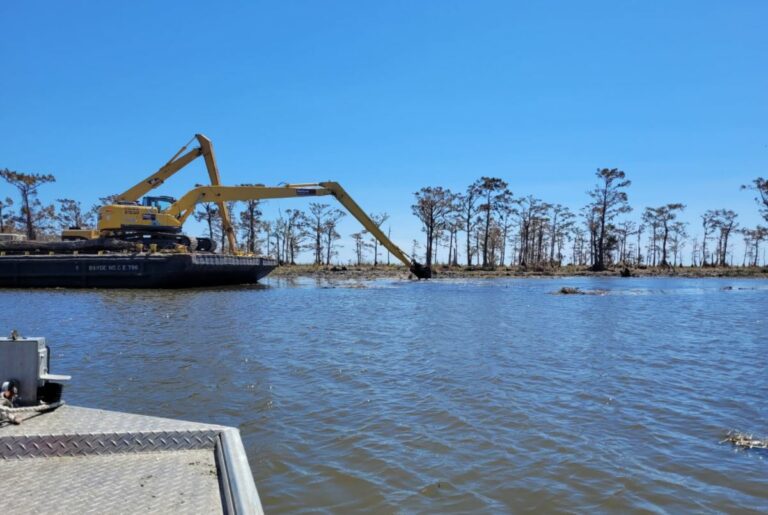 Equipment including long arm excavators and a crane with a dragline and large capacity bucket are working in marshy conditions to remove sediment and obstructions caused by the storm.
This is part of ongoing activities by USACE New Orleans District to clear navigation channels.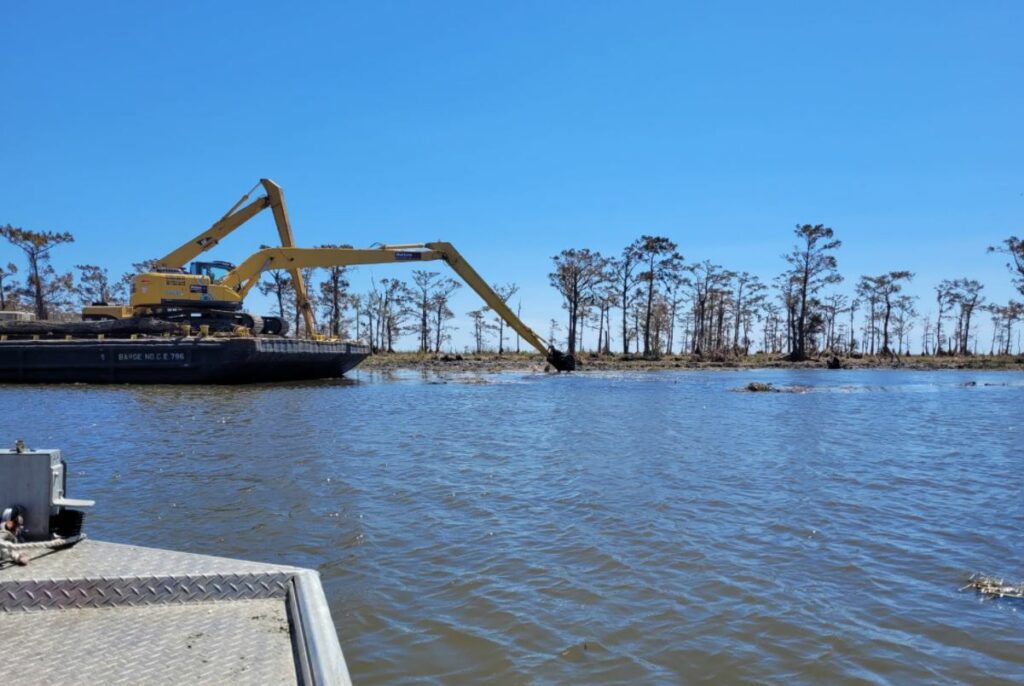 The USACE New Orleans District has maintained continuous efforts to improve and stabilize the channel by constructing dikes, revetments, cutoffs, and dredging.